{A4DB65B6-5EBD-4064-AC88-5C39DC4FBB95}
Porcelain Finishing Pieces
Add the perfect finishing touch to your bathroom with a porcelain fixture that seamlessly matches your wall tile design.
Design Ideas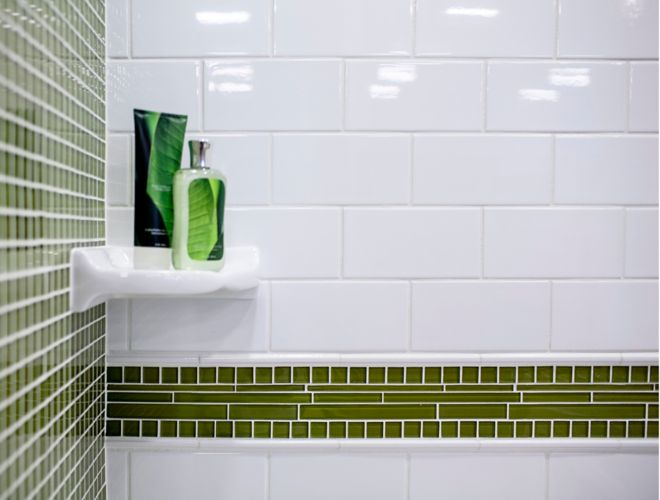 Porcelain
Porcelain Toilet Paper Holders, Towel Bars, Shelves and Soap Dishes
Upgrade your bathroom's decor with the sophisticated look of porcelain fixtures. With glossy and matte finishes, these tile accessories help you complete your room with class. A variety of color options allows you to coordinate with your tile for a holistic design. Soap dishes, toilet paper holders and towel bars enhance the natural look of your powder room while corner wall shelves offer convenience as you indulge in your newly tiled shower. An assortment of recessed porcelain tile finishing pieces offers clean permanence to your overall look.
Fixtures
Installing porcelain fixtures is a smart way to achieve a clean bathroom design. Add storage and space with a convenient porcelain towel bar. Functional toilet paper holders blend into your walls to let your bathroom's style shine though. Install ridged soap dishes and quarter-circle corner shelves in your shower for a clean combination of function and design. You can install porcelain bathroom fixtures on ceramic, natural stone, glass and painted drywall.