{25D04F43-9EEF-4572-8295-37D89E9726DF}
Porcelain Floor Tile
Porcelain tiles are very durable and long lasting, creating beauty in your home (or even outside) for years to come. They're also available in a large variety of colors, shapes, textures and sizes, easily mimicking other materials while retaining easy-to-care-for properties.
Design Ideas
FAQs
Floor
Porcelain Flooring Is Versatile and Durable
Made from heated, refined clay, porcelain tile is one of the most durable tile materials. It is the most resistant to breaks from drops and damage suffered in high-traffic areas (we're looking at you, pet owners). From wood look to stone look and mosaics to hexagons, porcelain tile can be classic and timeless or trendy and modern. Whichever style you choose, know with confidence that your porcelain tile floor will stand up to the test of time. We know picking the right tile can be a daunting task, so we're here to answer your questions and make sure you pick out a tile that you're going to love for many years to come.
Color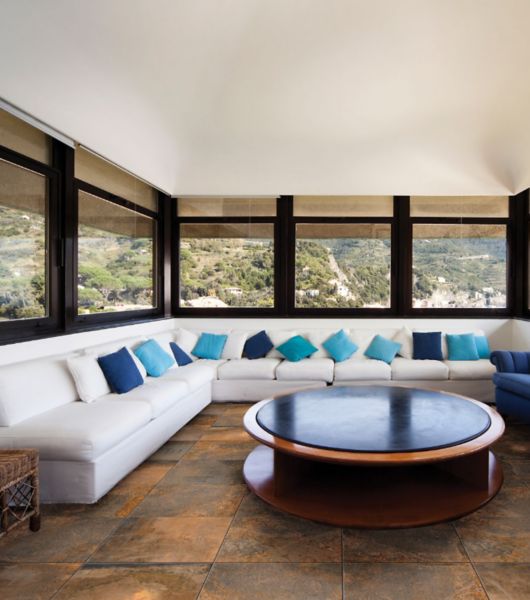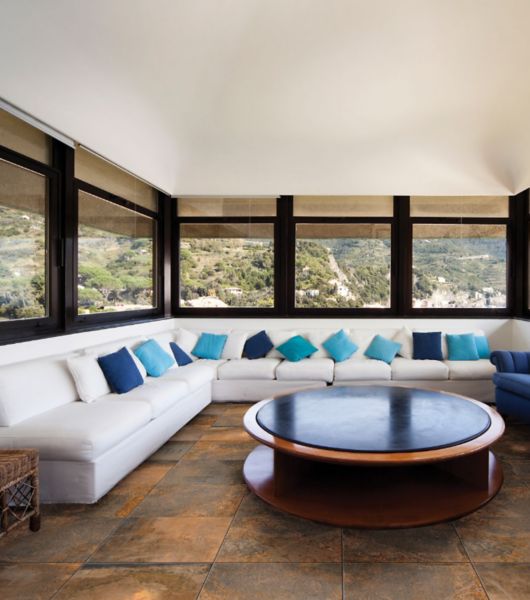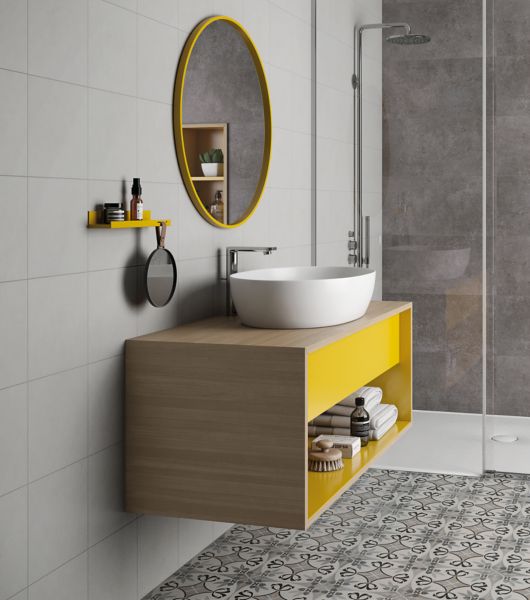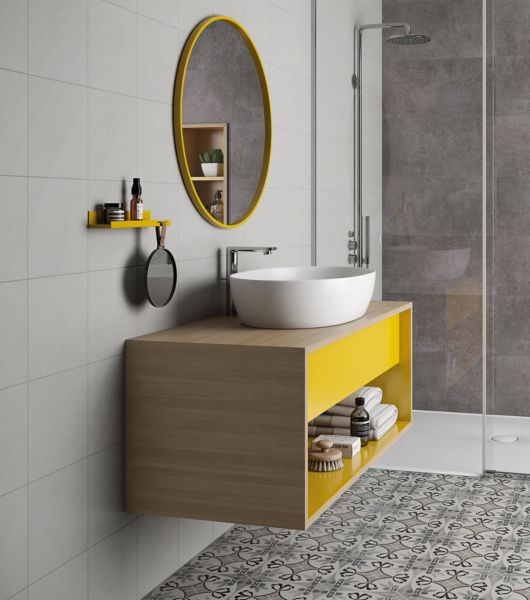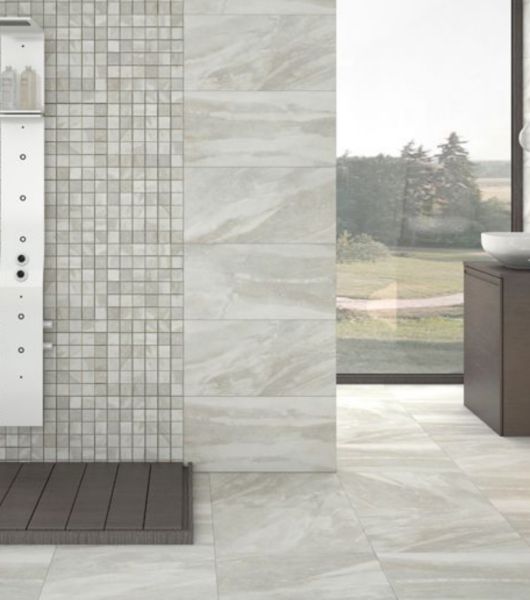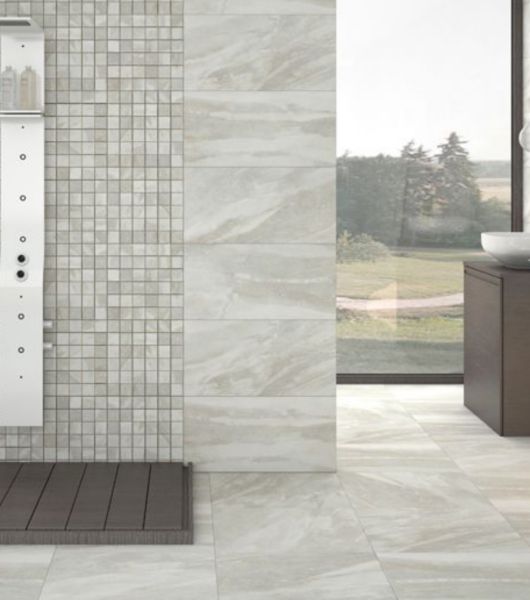 Whether your tastes tend toward the neutral or the bold, find the perfect color of porcelain tile at The Tile Shop. When you shop, you'll find white, black, grey, blue, red and almost any color you could want. To really make a splash, choose a colorful patterned tile that creates beautiful, intricate designs on your floors or walls.
Pattern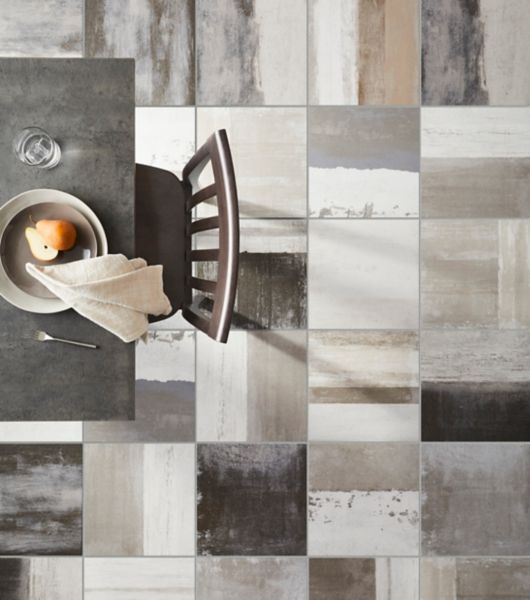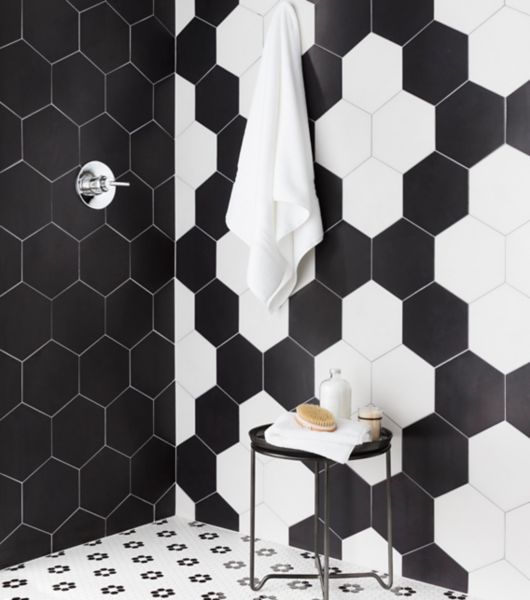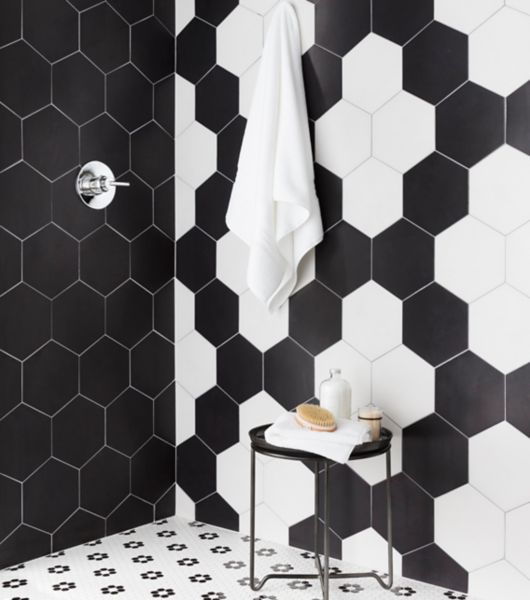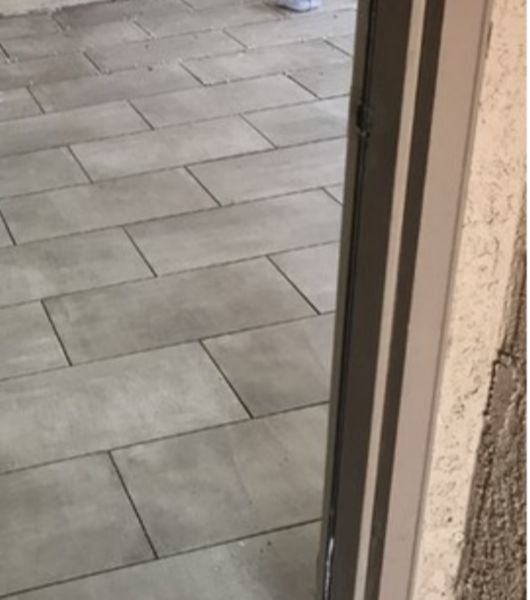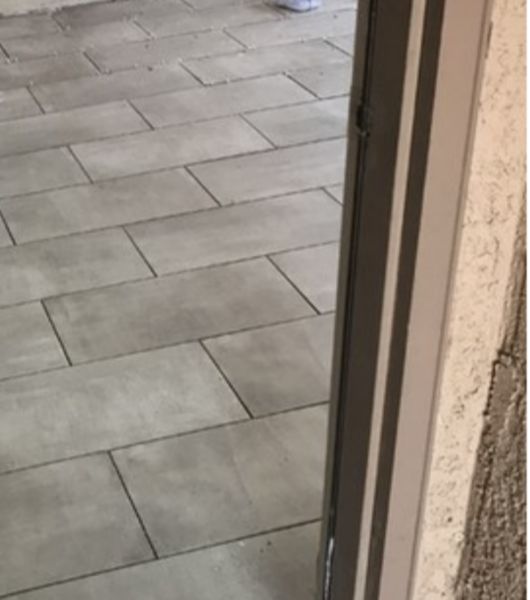 Even if you're working with simple square or rectangular tile, there are countless ways to arrange your tile to give it a different look and feel. Herringbone, diagonal lay, straight lay, basket weave, brick and hopscotch are just a few of the interesting patterns you can create to amp up your design.
Finish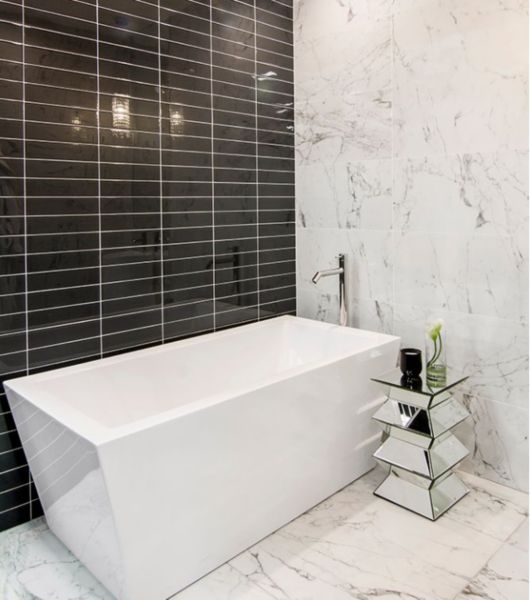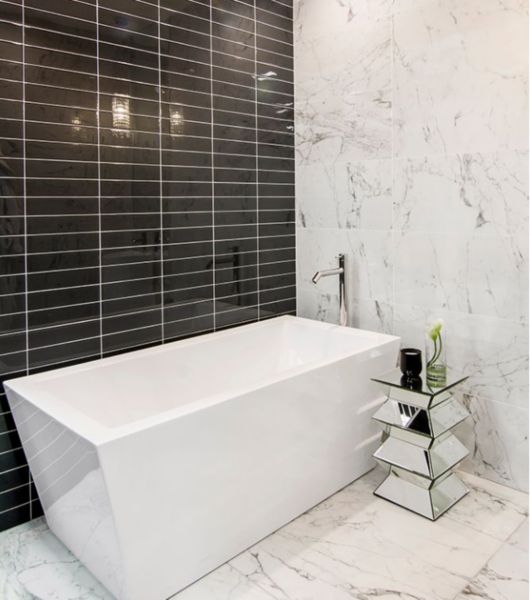 Tiles can be finished any number of ways, and it's important to know what you want and how to care for it. A rectified tile has a perfectly smooth 90° cut corner, while a pressed tile is one that is first pressed in a machine and then baked so the edges are not quite as sharp. Most porcelain floor tiles are glazed meaning they have some sort of finish or coating on them to give them a certain look. Unglazed tiles are just a baked clay surface and should be sealed.
Ask the Tile Experts
Ceramic and porcelain are both man-made tiles that are produced from firing clay or other materials. The main difference between the two is that porcelain is more resistant to moisture, staining and water due to its blend of fine-grain clays and other minerals that are fired at a much higher temperature than ceramic floor tile.

Yes. Because of their strength, some porcelain floor tiles can be used outside the home for patios, gardens or pools. Make sure the tile is approved for exterior use before you begin because exterior tiles need to have special resistance to the weather. We also recommend stopping in at The Tile Shop to speak with an associate about your project as recommendations for tiles and installation will vary by environment and weather.

Porcelain is great for any room of the home, especially bathrooms, kitchens, entryways and living areas. Porcelain tile is also heat-resistant, so it can be used around fireplaces and on hearths.

With proper installation and care, a porcelain tile floor can last for many years. This is one advantage of tile. While cheap options might be appealing at the time, a quality tile floor will last much longer and be well worth it in the long run.

You should always use a non-acidic, antibacterial cleaner for man-made tiles like porcelain. The Tile Shop's Grout and Tile Neutral Cleaner and Antibacterial Cleaner are safe options for everyday use. One of the best things about porcelain is how easy it is to clean. For light cleaning, you can just use water to clean up.

It is not necessary to wax your porcelain floor if it is already glazed. If you do decide you want to add some extra shine to your floor with wax, make sure it is one that is safe for porcelain. Also consider that adding wax to a tile floor requires additional maintenance that the tile on its own does not need.

Since grout is a porous material, it should be sealed to help keep it looking new and make it easier to clean. Regular maintenance is key to keeping grout clean and looking nice. The Tile Shop offers a Grout and Tile Neutral Cleaner and Anti-Bacterial Cleaner that are non-acidic, neutral pH and safe to use for regular upkeep. More heavy-duty cleaners are also available.

All porcelain floor tile should be grouted.

If you're using an unglazed porcelain flooring tile, it should be sealed. If it is a glazed tile, there is usually no need to seal the tile.

There are very specific rules and guidelines to make sure your tile installation is strong enough on your specific type of floor. The different requirements for cement and plywood floors, as well as different joist spacing, mean that the combinations and installation methods vary greatly. Either refer to TCNA guidelines or come into The Tile Shop to find out just how to install a porcelain floor that lasts.

Most porcelain floor tiles are glazed meaning they have some sort of finish or coating on them to give them a certain look. Unglazed tiles are just a baked clay surface and should be sealed.

Yes! Porcelain floor tile is also great to use on walls and backsplashes. Have fun with your tile combinations—you can coordinate your porcelain wall tile and floor tile, contrast them to really let one shine or use the same tile in both locations. Your tile design is only limited by your imagination and preferences.

We never recommend tiling over anything other than a clean, empty floor. If you need assistance finding an installer, just ask at your closest The Tile Shop. We'd be happy to give you a recommendation from our list of trade professionals.

Porcelain floor tile is made from heated, refined clay. It is either cut to shape from large sheets or pressed into a mold and then baked to achieve its hard durability.