{9E754EF3-5ACC-4B11-A4E8-FD3C10C13C6E}
Outdoor Patio Floor Tile
Want to give some unique character to your outdoor living spaces? Consider installing a tile patio, deck or pool area. Complement your home's exterior setting with a durable floor tile that will add beautiful style and long-lasting durability to any environment.
Design Ideas
FAQs
Patio Floor
Outdoor Tile for Your Patio Oasis
Installing tile is a smart way to introduce some function and spirit to your outdoor living area. Durable enough to stand up to all weather conditions, exterior tile is now available at The Tile Shop in a multitude of patterns, textures, colors and designs. Whatever outdoor vibe you're going for, our experts can help you find the tile option that will bring out the best your backyard has to offer. Since tile materials like porcelain and natural stone are low maintenance and long lasting, they're a sensible, fashionable investment that will pay off for years to come.
Colors and Designs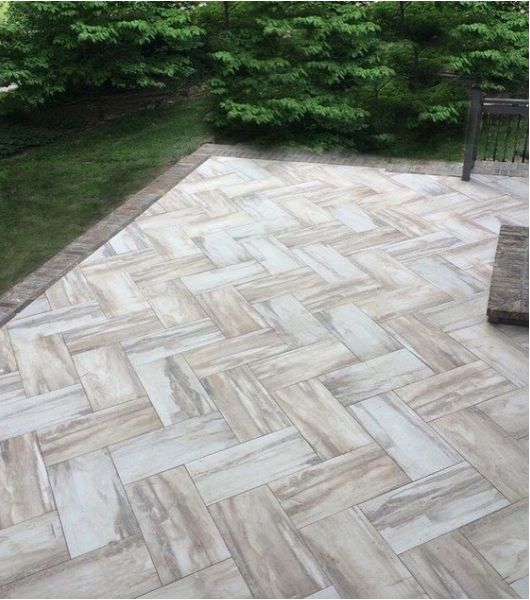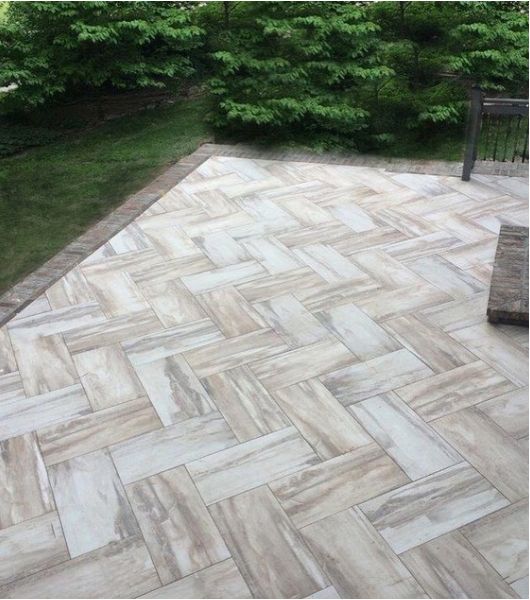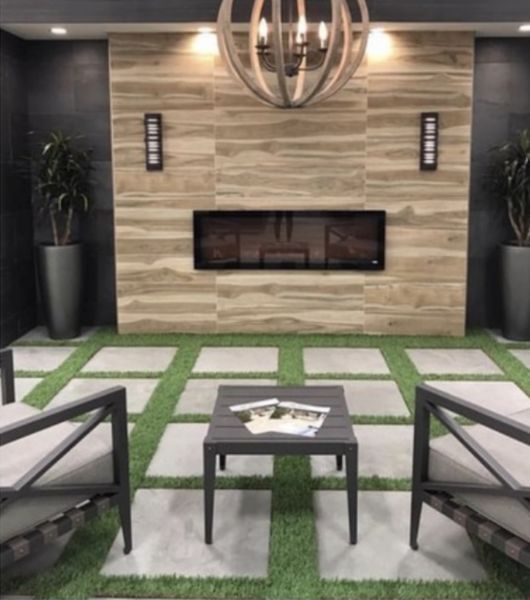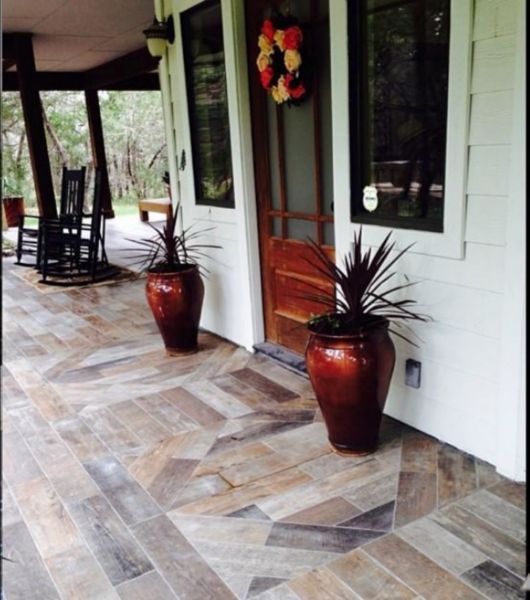 There is no shortage of decorative directions you can go with your design, whether you want a rustic Spanish flair or a sleek, modern vibe. Natural stone colors add an organic element to your outdoor paths, porches, patios and pool areas. Work with the color scheme of your home's exterior or go bold with a splash of color that adds some sharp contrast. If you need assistance finding the right look for your home, our experts at The Tile Shop can help make your dreams come true.
Pool Tile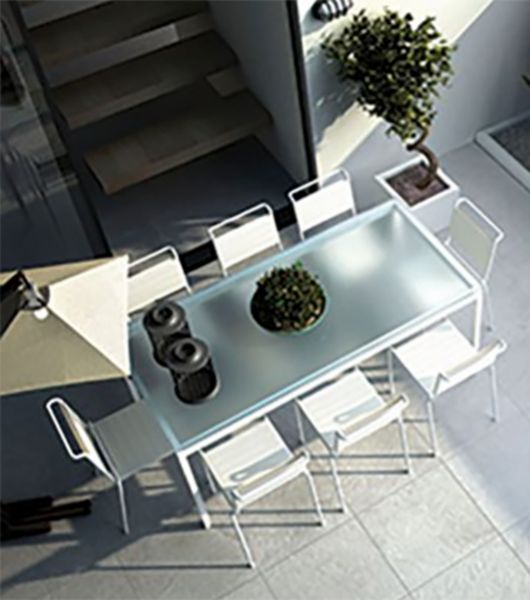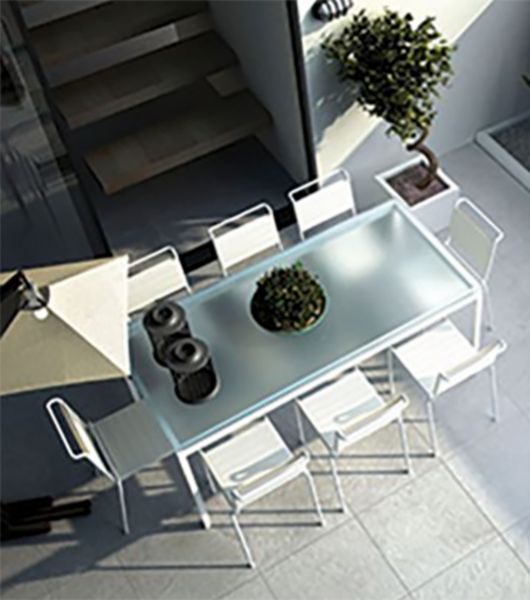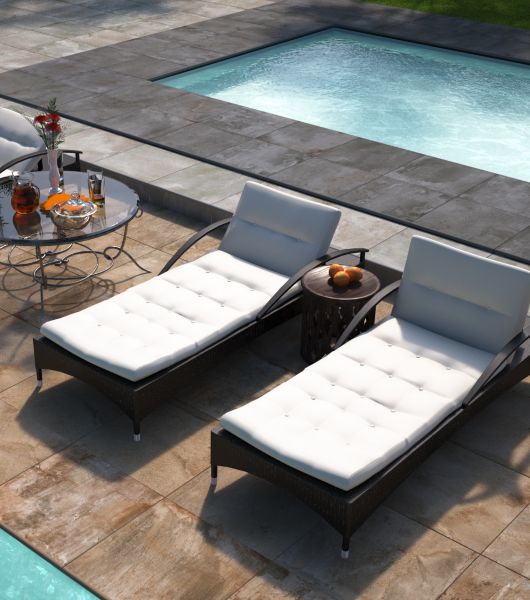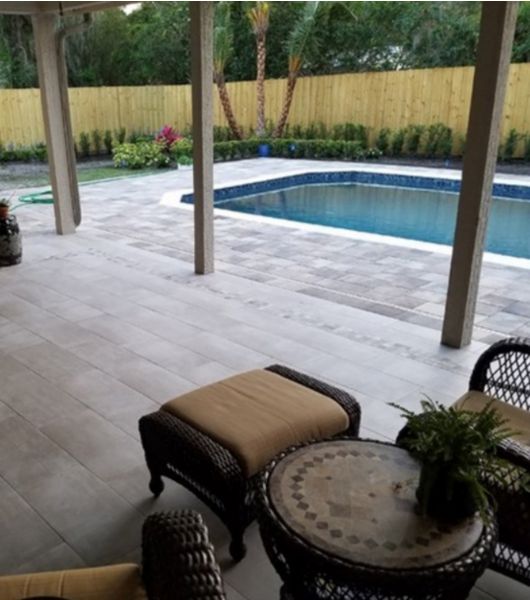 Installing tile is a great choice for pool areas because it's available in several non-slip finishes. Since it's a surface that's guaranteed to be covered in water, tiles around your pool can add style and safety. If you install porcelain tile, make sure you choose a finish that is unglazed and slip resistant.
Material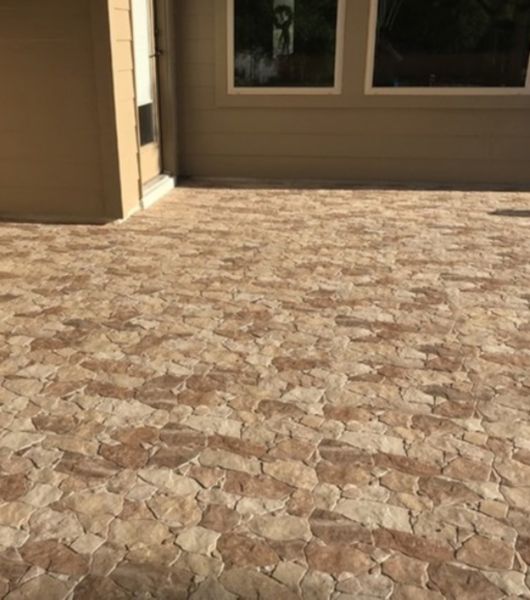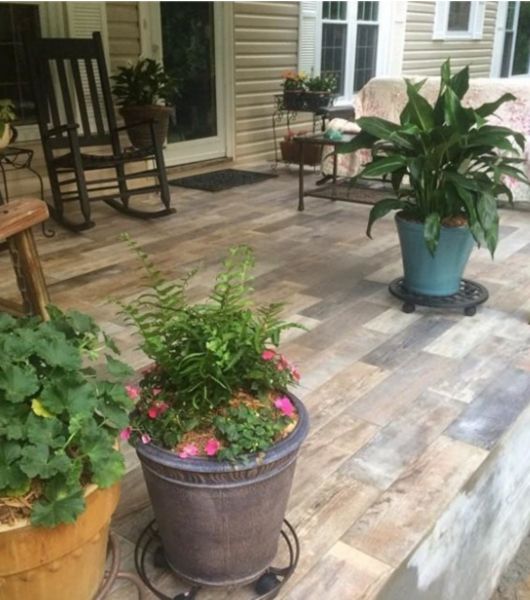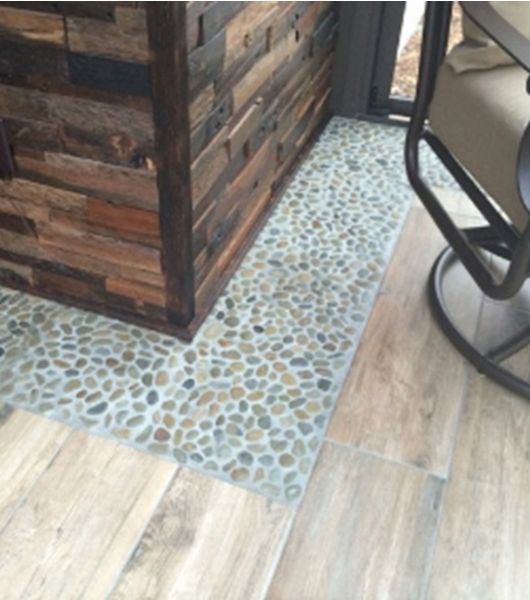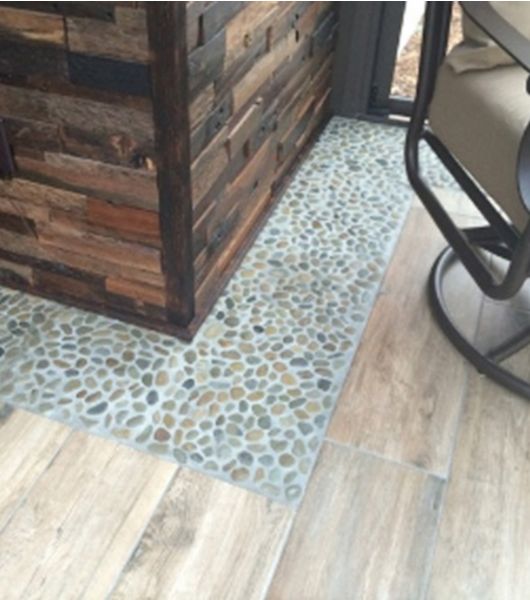 There are several tile materials that can offer both durability and style to your patio, pool, deck or terrace. The Tile Shop offers porcelain, slate, granite and quartzite floor tile that will work in tandem with any outdoor landscaping to create a beautiful, organic look. Go for an authentic, rustic feel with your exterior flooring by installing wood-look or natural stone tile.
Ask the Tile Experts
Our slate, quartzite and porcelain tiles are well suited for all climates. Since it's freeze-thaw rated, porcelain can stand up to even the most extreme winter weather conditions.

Tile is a very tough, durable material. It is a smart idea to work with one of our sales associates so they can lead you through your selection process as each home's outdoor space is unique.

It depends on the material and finish. There are some textures that will be slippery when wet, so you should certainly avoid installing those around pool areas. The Tile Shop offers several non-slip and anti-slip tile choices.

Keep your tile looking great by regularly sweeping and cleaning with a natural stone or ceramic and porcelain tile cleaner from Superior Adhesives & Chemicals.

The short answer is yes. Always follow the specifications that your choice in tile recommends. It all depends on where you live and the temperatures you endure. The Tile Shop offers several options of grout, tile sealers and mortar online and in stores.

Yes. It's a great way to freshen up the look of your patio or terrace. Keep in mind that certain paint finishes could make your tile more slippery.

Yes. Installing tile on steps and stairs can add a non-slip texture that will help ensure your outdoor area remains as safe as possible.

Yes. Be sure to clean the concrete and apply a sealant that will prevent moisture from settling under your tiles and allow your mortar to adhere tightly.

Not all indoor tile is suitable for exterior use, so make sure that your material is made to withstand the elements.