{F3F91C13-F2A3-4D82-AC9F-695541B443D1}
Subway Tile
Simple but chic, there's a reason subway tile is a classic. From solid black or white ceramic to natural stone, marble or glass, the ways you can utilize subway tiles in your home are only limited by your imagination. Choose between beveled Essex tiles or pillowed Monterrey tiles, depending on your style preference. We love them in every room, but subway tile kitchen backsplashes and bathrooms are a couple of our favorite ways to incorporate these rectangular tiles into your home. For a twist on the classic, try using subway tiles in an unexpected color to add more interest.
Design Ideas
FAQs
Subway
Popular Colors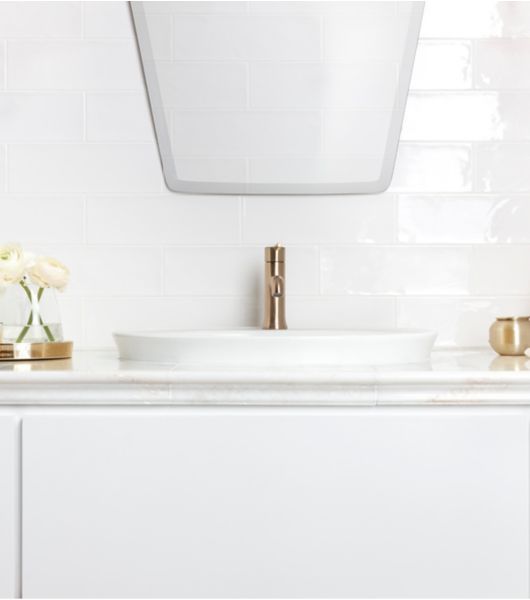 What makes this white subway tile stand out from the rest? A chic, glossy finish and handmade-look surface that add just enough flair.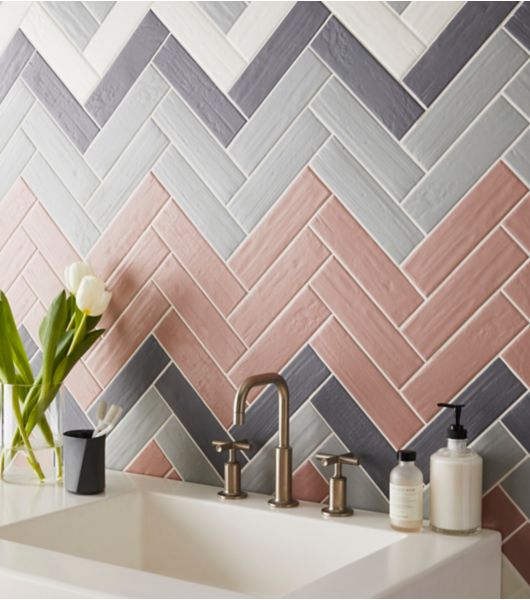 One of the best things about subway tiles is the number of patterns possible. Combine that with the rainbow of colors available, and it's easier than ever to personalize your space.
While we'll always be obsessed with a classic white subway tile, we love to switch it up with a trendy pop of color that reflects your personality. Decorate your classic space with this beloved rectangular tile using neutral colors in white, black, blue or grey for a simply beautiful and versatile space, or choose from a range of colors that spans across the rainbow to create a truly unique space.
Trendy Subway Ideas
Tile doesn't have to end where your shower does. Continuing your subway tile design into the rest of your space creates a cohesive look.
Don't be fooled – this classic tile shape is constantly being used in trendy new ways. Whether you switch it up with bold subway tile colors in your bubbly bathroom, extend your subway tile from the shower into the rest of your bathroom to create the visual illusion of a larger space or design a classic bright-white kitchen backsplash, this tile does not disappoint.
Material
Glass subway tiles are a fresh twist on a classic style and a beautiful way to incorporate color and shine.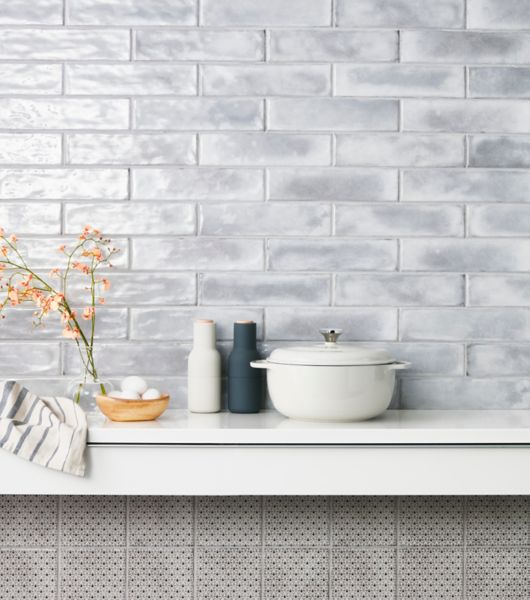 A reliable and sophisticated ceramic tile in a traditional brick-lay pattern is always a smart choice.
Create a classic room with the timeless beauty of marble tile. Take the design a step further with sophisticated layering pieces.
An excellent choice for your bathroom or kitchen, glass subway tile creates a unique glossy-glam look with a shiny, stylish finish. To bring a hint of elegance to your space, choose marble subway tile: timeless beauty in a classic cut.
Ask The Subway Experts
Subway tile is a small or medium-sized rectangular shaped tile that is known for its versatility, popularity and ease of coordinating with any space or style.

Subway tile got its name from the New York City subway, where these rectangular tiles were developed and used to coat the walls. The thin grout lines and flat surface made these tiles perfect for cleaning the well-traveled space.

The short answer: yes and no. Some subway tiles are perfectly fine to use on your floor while some subway tile is not recommended for floor use. Look for the manufacturer's recommendation, and be sure to check out our website for your specific product when considering using subway tile on your floor.

It depends on the look that you like! Coordinating grout color creates a nice, neutral pairing but will not highlight the subway pattern that you choose, whether it be herringbone or a standard brick pattern. Contrasting grout color can be a more interesting and dramatic option that highlights the subway tile and pattern that you pick.

One aspect that makes designing with subway tile so simple is the 1:2 height-to-length ratio, and it used to be that a standard subway tile was 3" x 6." With many variations now, we tend to think of subway tile as any smaller-format rectangular-shaped tile.

Subway tile is installed like any other tiles. There are different ways to lay out tile depending on which pattern you choose from when installing subway tile. For more detailed installation information, check out our resources on how to install tile. For more pattern information, check out our tile patterns article.