The Iconic Prints
With 65 years of expertise in creating beloved designs, Laura Ashley is one of the world's most iconic brands.
Their historic prints bring whimsy and elegance to fashion, accessories and home furnishings. With an exclusive U.S. line of products,
The Tile Shop and Laura Ashley are proud to partner to bring modern British style to homes across America.
EST. 1984
MR JONES
Mr Jones is named after architect and artist Owen Jones and was produced as a homage to his work. Jones had a profound influence over the Ashleys, and many of the historical styles produced by the company over the years have their roots in Jones' work.
EST. 1975
WICKER
Based on a 1970s print called Wickerwork, this design was inspired by the inside cover of an antique hymn book and brought to life by Laura Ashley's most prolific designer.
EST. 2005
ORIENTAL GARDEN
A collection of Victorian chairs and curtains that once occupied Elveden Hall, a large British estate, inspired Oriental Garden. The original pieces were produced to mimic Chinese painted silk in a classic chinoiserie style.
EST. 2016
LISETTE
The Laura Ashley design team purchased this print as artwork and then developed it into a large-scale pattern. Lisette pays homage to the positive-negative designs in the Laura Ashley archive.
THE COLLECTION
The Laura Ashley collection adds a decorative touch to your home with patterned porcelains and large-format glass splashbacks.
GLASS SPLASHBACKS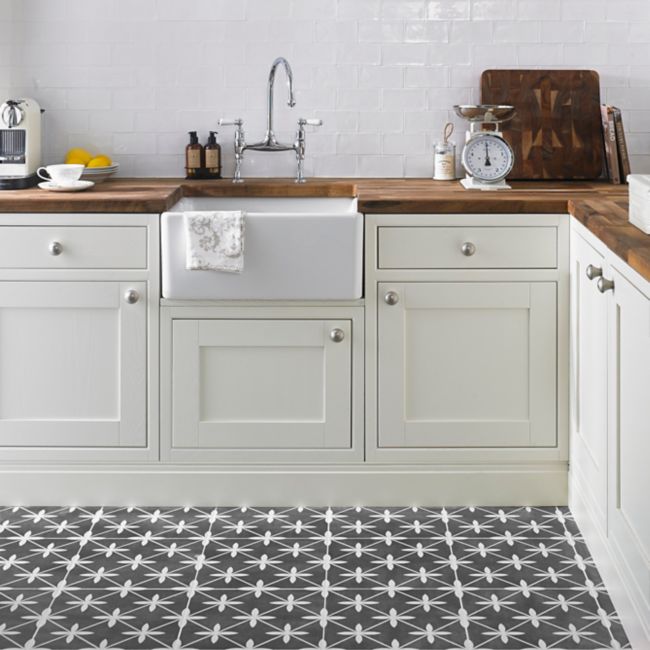 GLASS SPLASHBACKS
Add classic elegance and a contemporary finish to your kitchen with glass splashbacks. In iconic Laura Ashley prints, these large-format tiles feature intricate and bold patterns in muted and metallic tones.
PATTERNED PORCELAINS
PATTERNED PORCELAINS
Both timeless and bold, these whimsical designs give new life to your home while perfectly coordinating with the splashback collection.
Create your dream room
Schedule your private consultation with one of our experienced associates today.
Learn More