{D307C7BE-C399-47F1-BE41-0898FF656448}
Glass Wall Tile
Installing glass tile on your bathroom, kitchen or laundry room walls is an effective way to create a beautiful area that really shines. Learn about how you can use glass tile to add a sleek, stylish element to your home's decor.
Design Ideas
FAQs
Wall
Glass Wall Tile – A Multitude of Colors, Shapes and Sizes
Glass tile has become increasingly popular thanks to the number of customizable options that are available. The iridescent, translucent and opaque designs of this wall tile all beautifully reflect light in a variety of colors and patterns making your room feel wider and more welcoming. From subway tile to multicolored mosaic patterns, glass tile offers an easy way to modernize your walls with sleek style and a brilliant luster.
Color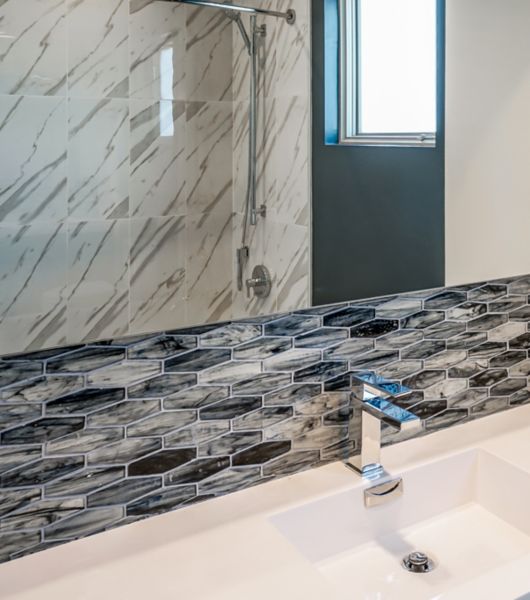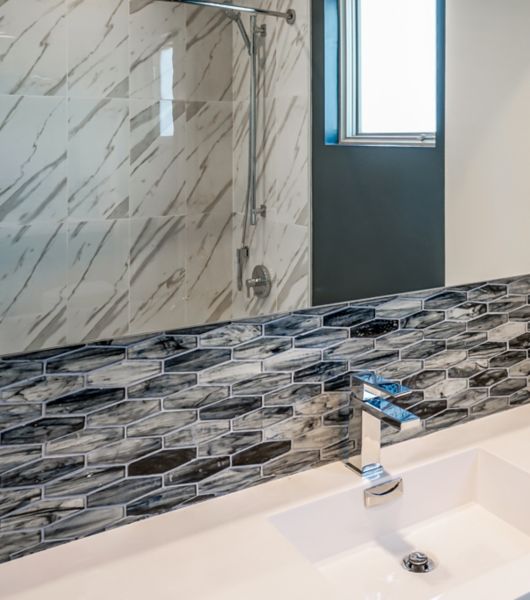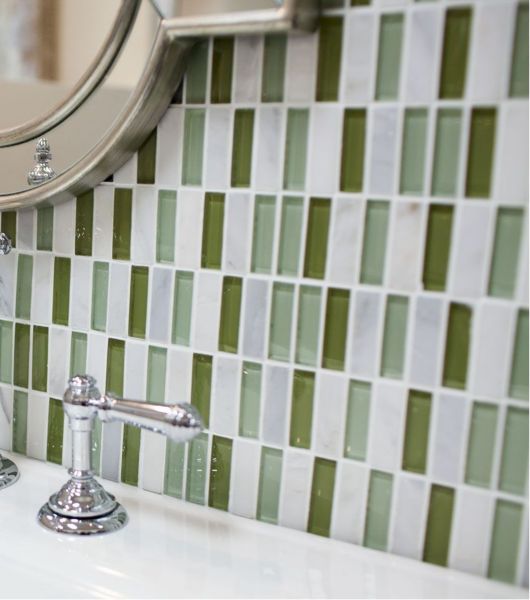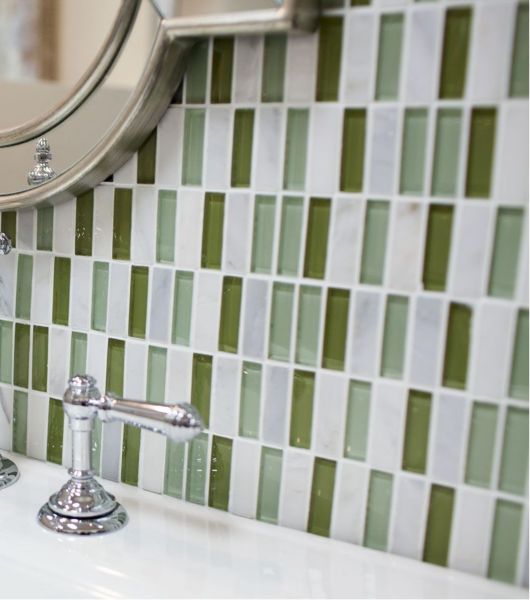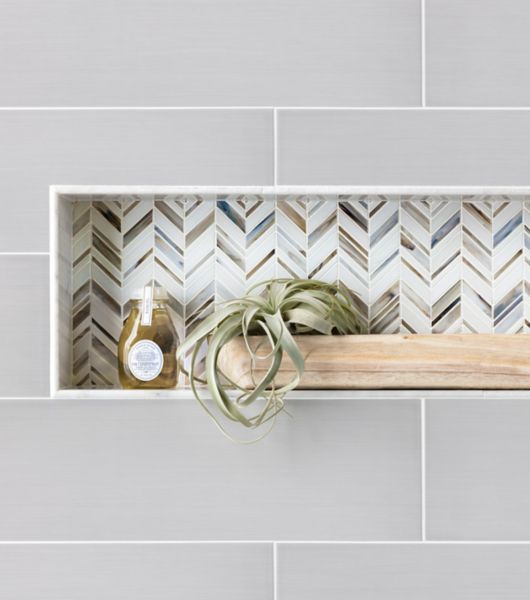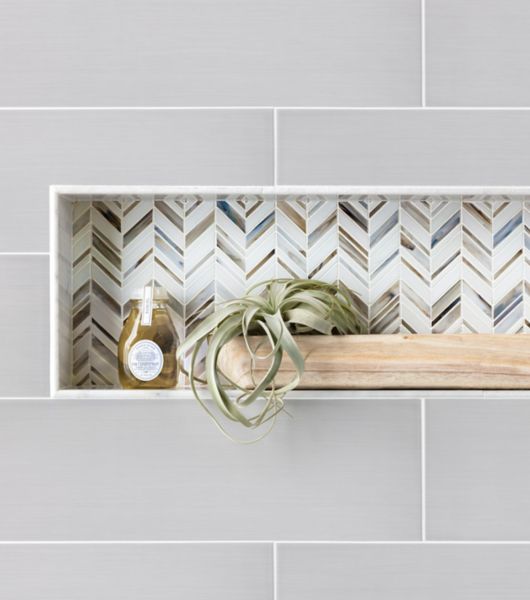 When it comes to glass tile, the colors are basically endless. Popular colors for subway include white, grey, black, blue and green—but the multitude of options available at The Tile Shop means that we'll have something to match your specific palette. Choose a unique finish such as frosted, polished or our recycled glass look. Whether you want to brighten your kitchen walls with icy white subway tile or make it pop with a mosaic backsplash of natural and colored glass tiles, the choice is yours.
Shape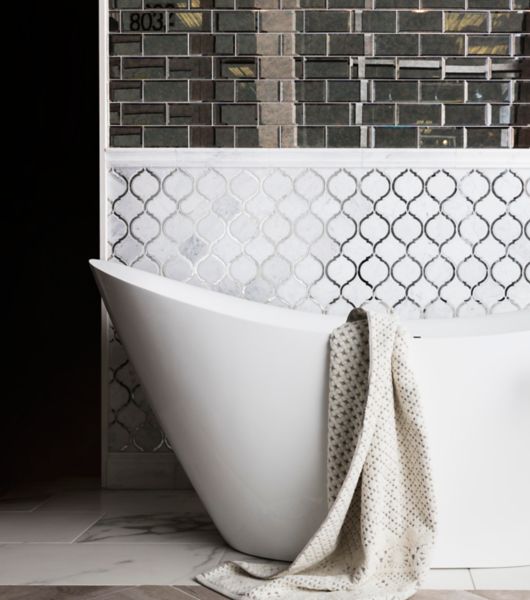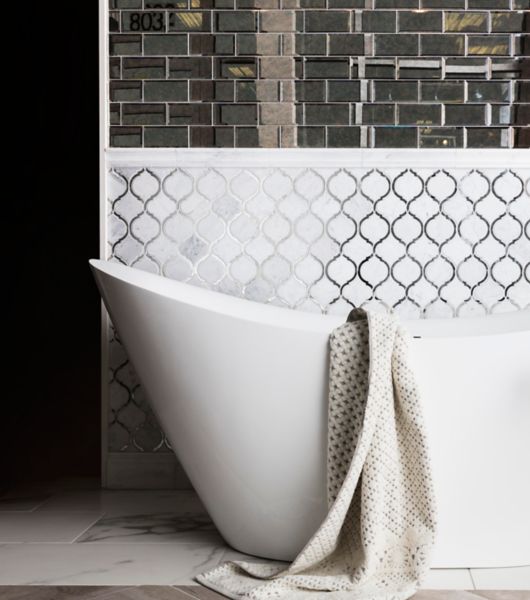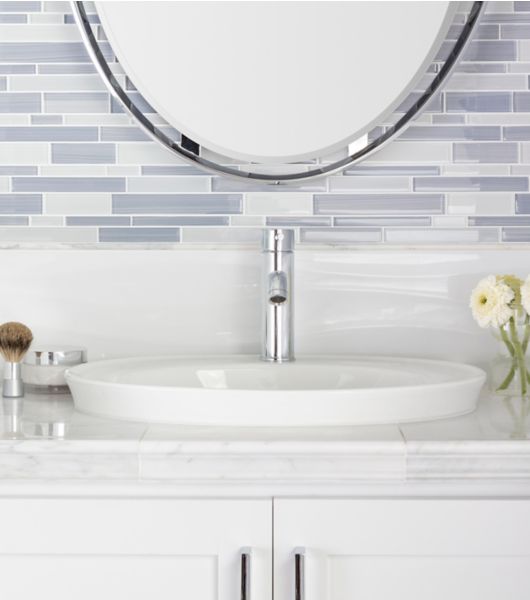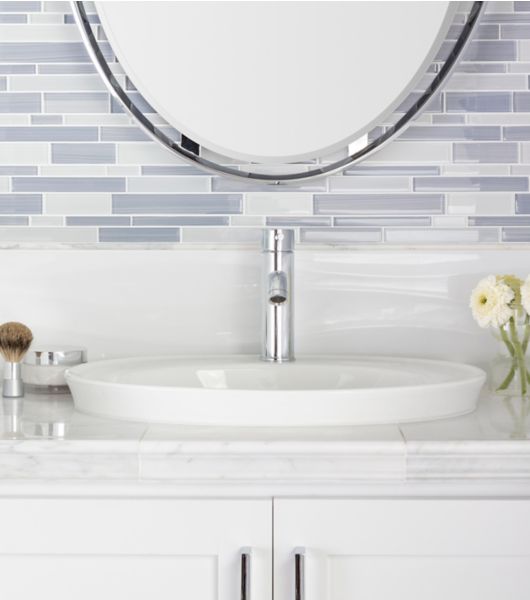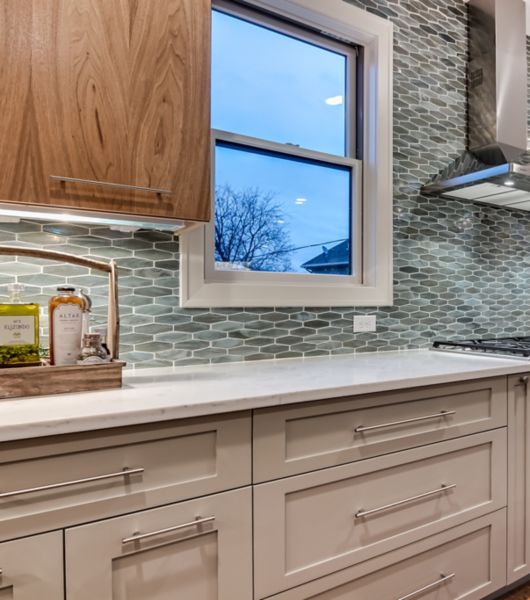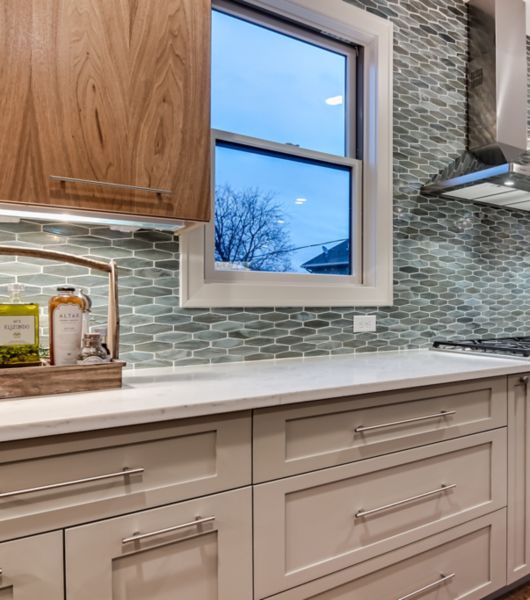 A classic installation that's also modern, glass subway tile is as popular and trendy as ever. Choose one of our classic sizes like 3" x 6" or the elongated 3" x 12" shape. The traditional white subway tile look is always striking and simple, but the broad range of colors, finishes and patterns available means you can add a personal touch to your walls. Glass mosaic tile is an easy way to add fun, eye-catching personality to your backsplash. We offer dozens of mosaic tile pattern styles — like chevron, Amalfi, Stria, Athens and Cardine — that can turn your walls into a work of art.
Size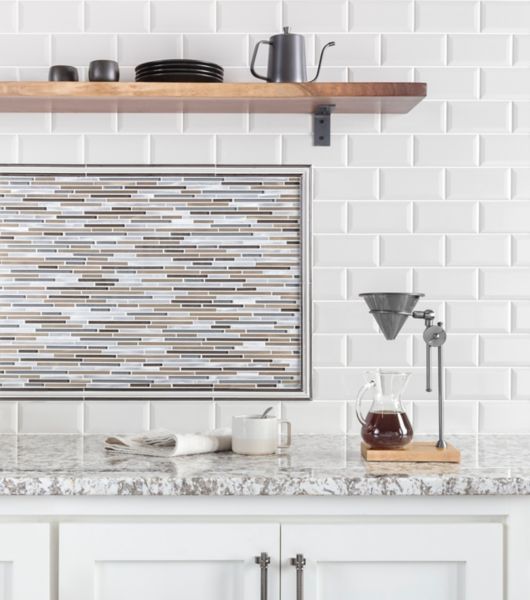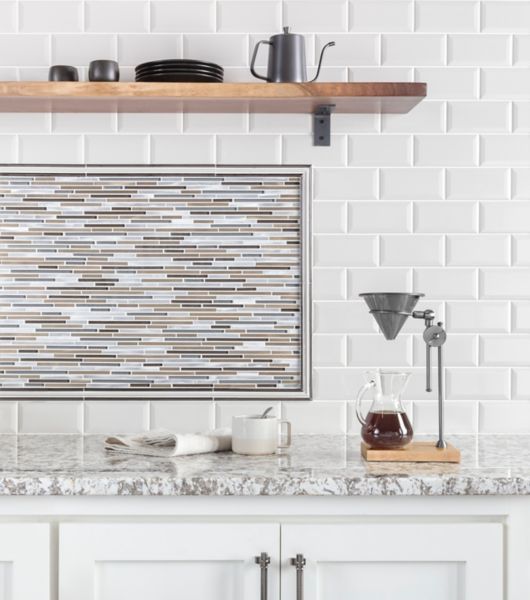 Traditionally, subway tile has a precise 1:2 width-to-length ratio—the standard tile is 3" x 6", but other variations include 2" x 4" or 4" x 8" sizes. For a more modern feel, you could install sizes like 2" x 8", 3" x 12", 4" x 12" and 4" x 16". Popular sizes of individual mosaic glass tiles include half-inch and 1" x 1" square tiles as well as 1" x 2" and 1" x 4" rectangles, most of which are installed in a 12" x 12" sheet.
Location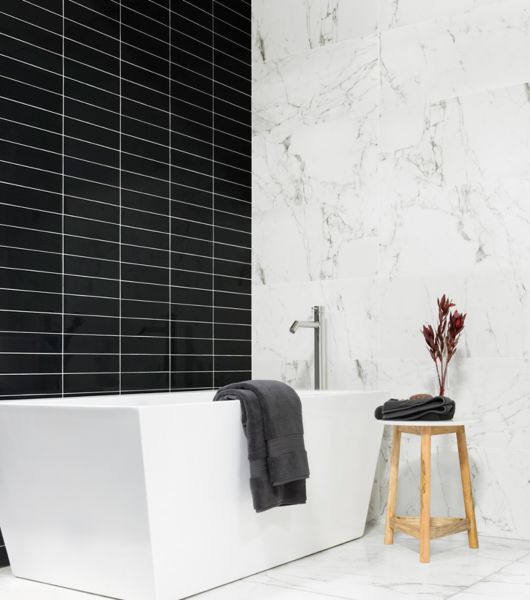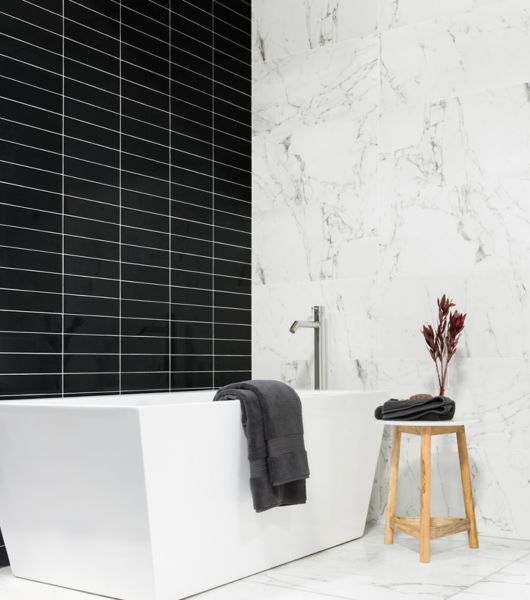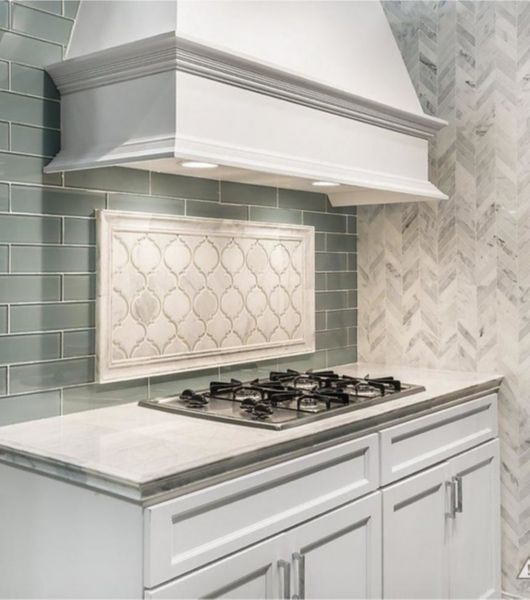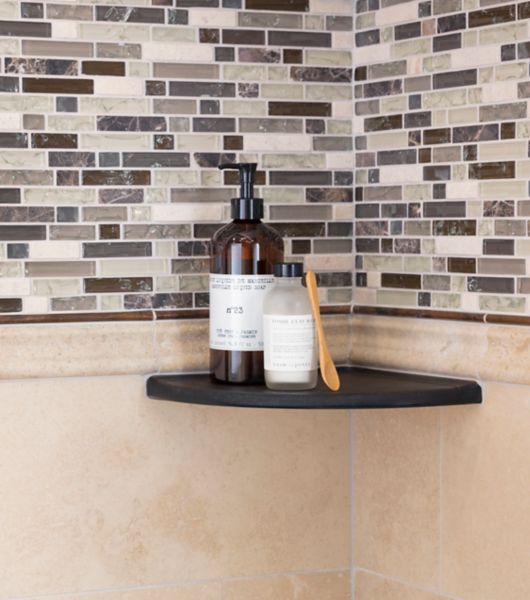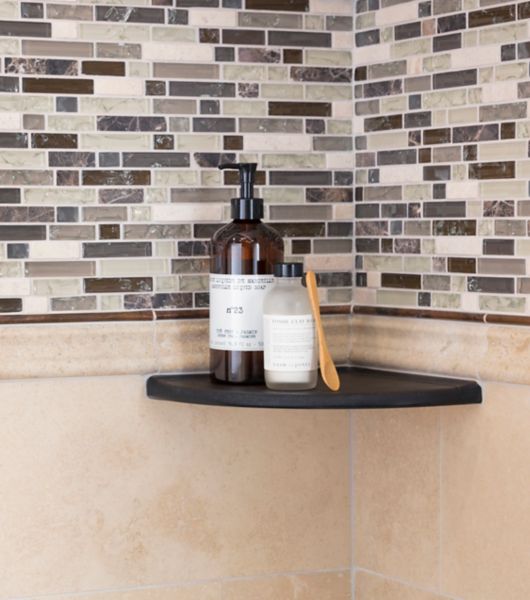 A bold mosaic pattern can add a burst of personality to the walls in your bathroom, kitchen or laundry room. It's also a way to showcase some texture on your shower walls. Glass tile is an easy-to-clean, durable surface that reflects light and brightens a room, making it a smart installation in bathrooms and kitchens.
Ask the Tile Experts
A glass paste or glaze is fired in a high-temperature furnace then ladled onto a tile press or rolled into a sheet. Once cooled, the tile forms are cut by hand and sorted.

Yes, glass tile is very durable.

It's possible to paint a backsplash. Be sure to properly prime your tile and use oil-based paint.

Yes, we offer several mosaic tile options that feature textured finishes with natural stone and metal mixed with glass. The stone in these tile patterns should be finished so it's resistant to moisture and easy to clean.

Glass tile is a natural choice for backsplashes because it's easy to wipe away any splashes of water, grease and food. It's also a great opportunity to add some color and pattern in a smaller scale.

Glass tile is a natural choice for shower walls because it's water-resistant and is available in a range of aesthetically-pleasing colors and patterns.

Yes—but be careful. Be sure to use a blade that is suitable for glass tile and wear safety goggles and gloves because the tile will give off tiny pieces of glass. If you need assistance, our associates at The Tile Shop can help you find installers that will expertly cut and install your glass tile walls.

Use unsanded or epoxy only since sand will scratch the glass.

Glass tile is an effective way to add a pop of color and reflection to any space in your home. It's a popular tile choice for laundry rooms, kitchen backsplashes, bathroom walls, showers and fireplaces.