{DC3D6235-4FF3-49FF-8DD8-E3BFBBD8ED3B}
Floor Tile
In bathrooms, kitchens, laundry rooms, entryways and more, tile is one of the most functional, beautiful and versatile flooring choices. It can stand up to the wear and tear of everyday life, spills, dirt and all. Yet, tile is also an aesthetically stunning flooring choice, with options including high-end marble, European-style encaustics and intricate mosaics.
Design Ideas
FAQs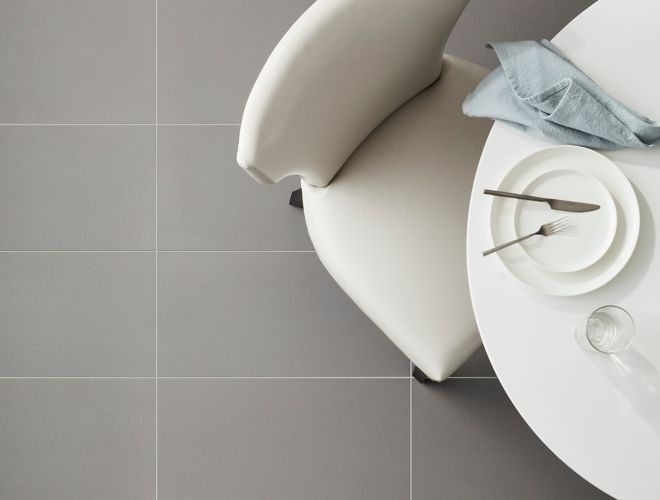 Floor
Why Floor Tile?
Whether it's an entryway, a mudroom or a busy family kitchen, floors throughout the home take a beating. That's why it's so important to have a floor that is durable and can take whatever your family throws at it. But since it's going to last a long time, it also has to be beautiful. A tile floor will achieve both of these goals while reflecting your personal style. Since there are so many options, The Tile Shop's experts can help you decide what material is the best for your family's lifestyle.
Color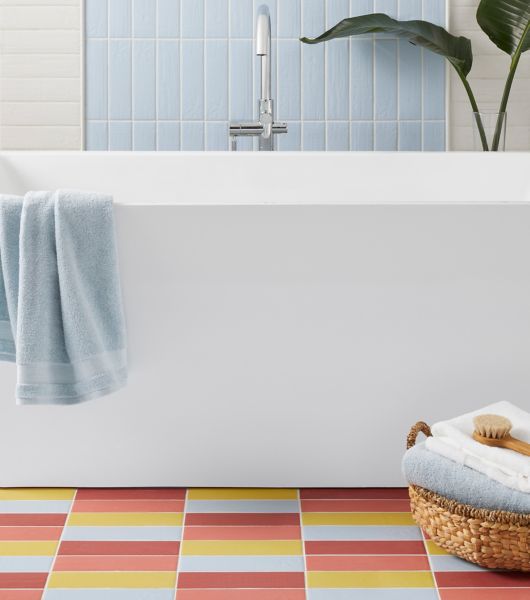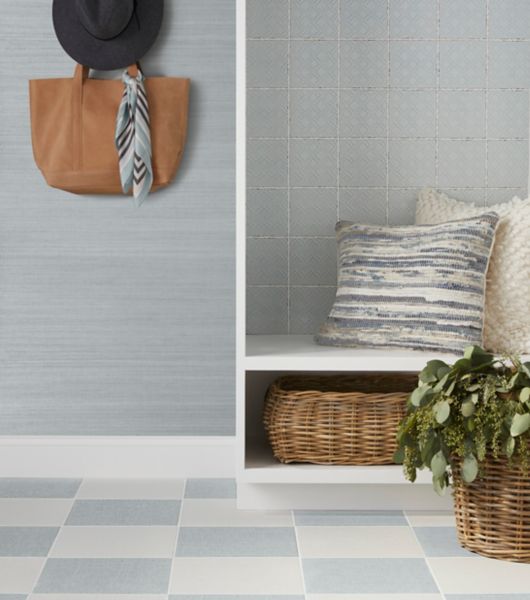 The color possibilities for your tile floor are endless. Neutrals are always in style, and we offer a wide range of styles of tile in classic hues, like white, grey, beige, tan, greige, brown and black. However, more and more people are beginning to incorporate bright and bold colors into their designs as a reaction to white and grey reigning supreme for years. Distinguish your floor with a red, pink, blue, silver, green or any other color tile in the rainbow.
Material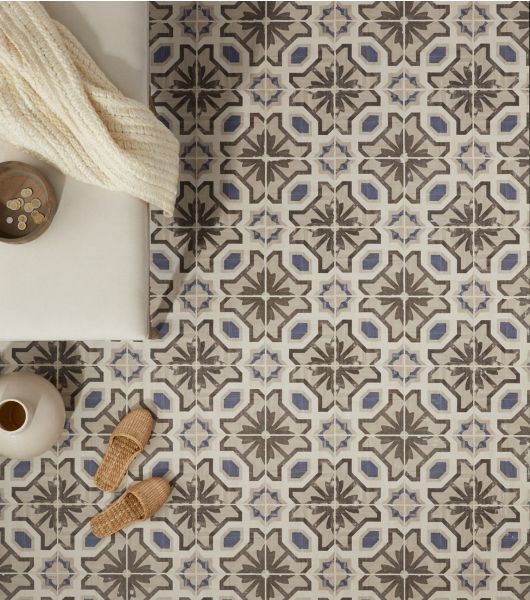 One of the best features of modern floor tiles is their ability to replicate other materials. Whether you want the look of a stone, wood or cement floor, there are tiles to achieve that style. Each material brings with it unique properties. The exquisite style of marble, the warmth of a porcelain wood look and the fun of a ceramic patterned tile only scratch the surface of the options available.
Ask The Flooring Experts
We never recommend installing tile over materials other than the proper underlayment. Visit our How to Lay Tile article to answer all of your floor installation questions!

Every tile project is different, so the cost can and will vary widely. The cost of your floor depends on the size of your space, the material, the style and size of tile, if you're installing the tile yourself and numerous other factors. Bring measurements for your space and any inspiration into one of our stores, and talk to a store associate about your options. They'll be able to work with you and help you get a beautiful tile floor in your price range.

There are so many options for floor tile, you're sure to find one you love. Ceramic tile that is floor rated (check with your Tile Shop associate to make sure) is perfect for your home and comes in many different shapes, sizes and styles. Marble and other natural stone floor tiles offer a unique and beautiful appearance. Keep in mind that many natural stone tiles need to be sealed and may require different maintenance from other materials. Porcelain is perfect for exterior and commercial spaces because of its durability and strength.

Absolutely! Generally, your design is only limited by your imagination. Stop into a Tile Shop to speak with an employee about what you have in mind.

Since subway tile is a simple and timeless choice, it can be paired with almost anything on the floor. Feel free to opt for a patterned tile or a bold color to offset a white subway tile. You might choose to create a modern farmhouse space and use a wood-look tile on the floor. Or perhaps you want to elevate your subway tile by installing a marble floor. The options are endless, and simply depend on the style you want to achieve.

Start with the size of your space. A very large tile may be too big for a small space and vice versa, so it's important to get the scale right. Larger tiles can also make a space feel bigger, creating an optical illusion in your favor. You may also want to consider your other tiles in the space. It can be a fun design choice to play with contrast between wall and floor tile sizes. Installing your tile in a unique pattern is another way to add interest and personality. Beyond that, you can choose whatever size and style speak to you.

In a dry space, any tile that is rated for floors can also be used on walls. Check with a store associate or online to see if your floor tile is rated for wet spaces, like showers or tub surrounds.

We recommend using our Superior Grout & Tile Neutral Cleaner for everyday maintenance because it can be used on any material. This nonacidic, antibacterial cleaner is perfect for man-made tiles like porcelain and ceramic as well as marble and stone. Superior Natural Stone Deep Clean is great for deep cleaning set stains on stone tiles. Ask a store associate what type of cleaning product is best for your needs.

Grout that is sealed should also be regularly cleaned to maintain its appearance. We recommend our Superior Grout & Tile Neutral Cleaner for everyday maintenance because it is pH neutral and nonacidic which means it is gentle enough to use on your grout daily. For deeper cleaning needs, ask a store associate for a recommendation.

We do not recommend installing floor tile without grout. Grout is there to serve as a buffer to help absorb shock and protect the tile so it doesn't crack.

Stone and encaustic tiles and most grout should be sealed. Not all grout needs sealing, so check in a store to see what your options are. Porcelain and ceramic tiles do not need to be sealed.