{F649CC4B-392F-41E4-A30B-CE4FB7EB1E40}
Mosaic Tile
Mosaic tile adds gorgeous, intricate designs to any room, and it's extremely versatile, too. Mosaic tiles can be made from stones like travertine, marble, real pebbles, glass, metal, porcelain and more, ensuring you can achieve any look you dream of. Glass mosaic tiles are especially useful for achieving a unique look because they come in many different colors, sizes and finishes.
Design Ideas
FAQs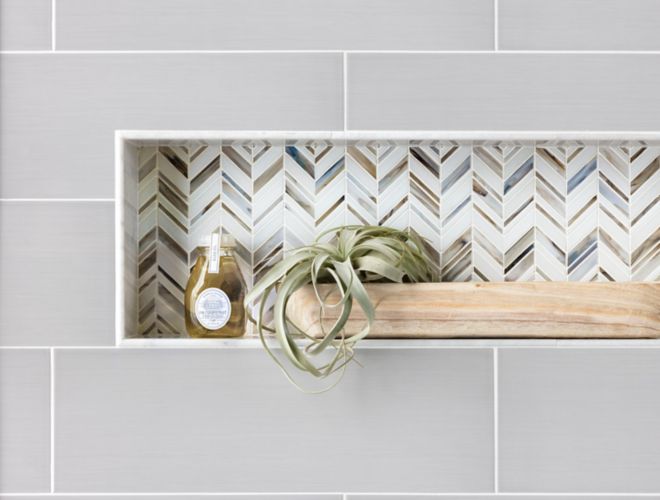 Mosaics
Bring versatility and excellence to your design with mosaic tile
From ceramic mosaic tiles to glass mosaic tiles, mosaic tiles are a timeless and sought-after feature in home design. The endless combinations of colors, shapes, sizes, and materials options make mosaic wall and floor tiles a truly irreplaceable feature.
Color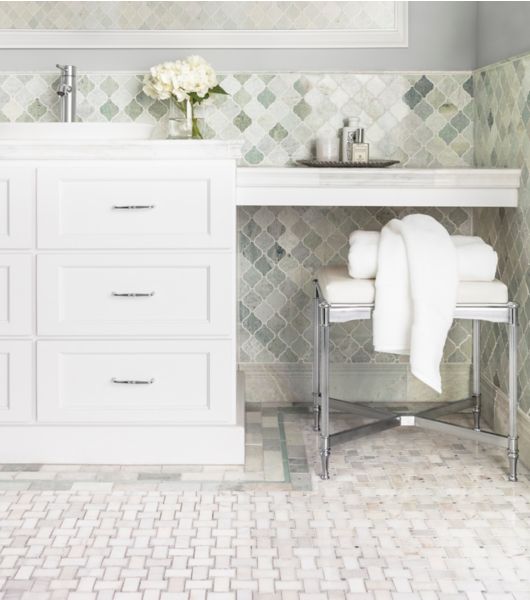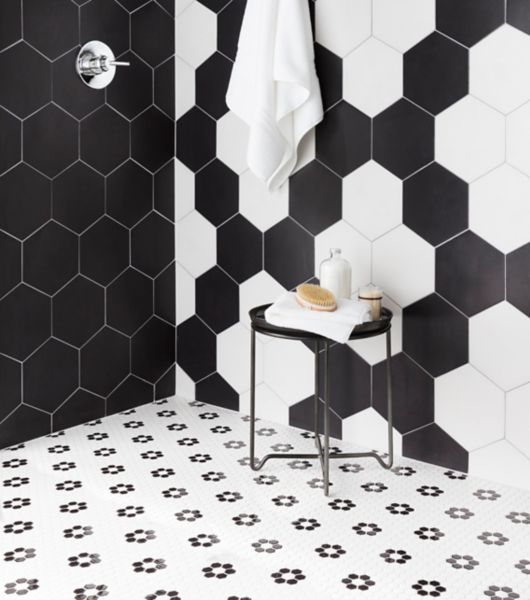 Are you ready to give your home a sense of individuality? Create a vibrant mosaic tile backsplash in your kitchen or display a lively patterned mosaic shower floor tile in your master bath. Whether it's a refreshing green or blue mosaic tile or an iconic black and white mosaic tile, our limitless variety of color options provide true versatility to any design.
Ask The Mosaic Experts
Mosaic tiles are small pieces of tile that are held together in a sheet. Mosaics can come in many different shapes and be made out of glass, metal, stone, real pebbles, porcelain and more.

Yes! Mosaic tiles can be cut like most tiles. Wet saws are the best option for cutting tile.

Small pieces of stone, porcelain, glass and other materials are cut into small pieces. The pieces of tile are held together by being mounted or glued onto a sheet.

Finding the right grout can be determined after considering the appearance, maintenance, traffic, finishes and material of your mosaic. Talk to a member of our team at your local Tile Shop or find more detailed information and recommendations about grout coverage in our resources article.

Not all tile is made out of the same material. Some materials are not made for heavy traffic flow, while others are made to withstand day-to-day impact. View specific tile details and recommended installations in the description of each tile.

Mosaic tiles vary in thicknesses and length. View specific tile details and dimensions in the description of each tile.

We recommend using a non-acidic, anti-bacterial cleaner for man-made materials like ceramic and porcelain as well as natural stone materials. Our Grout and Tile Neutral Cleaner or Anti-Bacterial Cleaner are safe options for everyday use with both categories of tile. If your natural stone requires a deep cleaning or special attention, we advise contacting your local Tile Shop representative for more information as some stones are sensitive to certain cleaning agents.