{D46F1460-8C07-4B66-AC74-49AD03321B19}
Shower Floor Tile
Mosaic tiles are the most popular choice for shower floor tiles. The small size of the individual tiles means they conform to the slope and shape of the shower floor better than a larger tile would. There are also more grout lines present between mosaic tiles, offering much-needed slip resistance in the shower.
Design Ideas
FAQs
Shower Floor
Choose the Best Tile for Shower Floors
The first thing to keep in mind when choosing your tile is to make sure you choose one that is approved for use on the shower floor (or pan). This means that it will stand up to the moisture and environment it will be subjected to. Next, consider the slope (if any) of the shower floor. If there is significant slope or variation in the level of the floor, a smaller tile mosaic will more easily adjust to this shape. Our store associates are happy to help you weigh the options and choose the perfect tile for your shower.
Material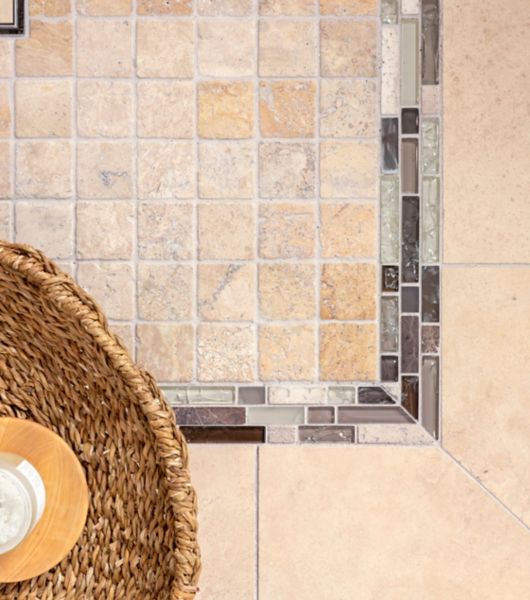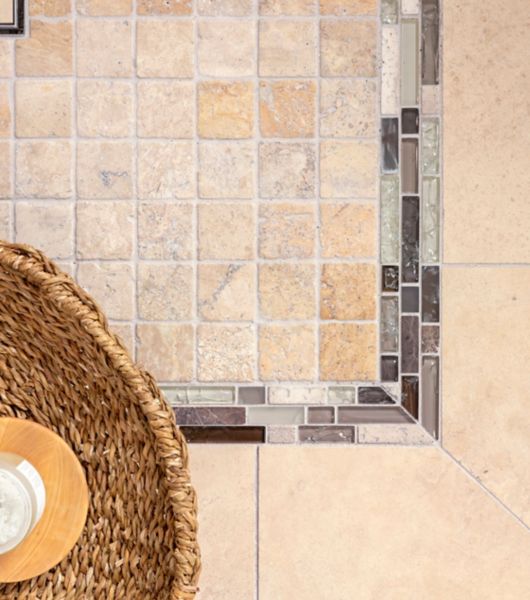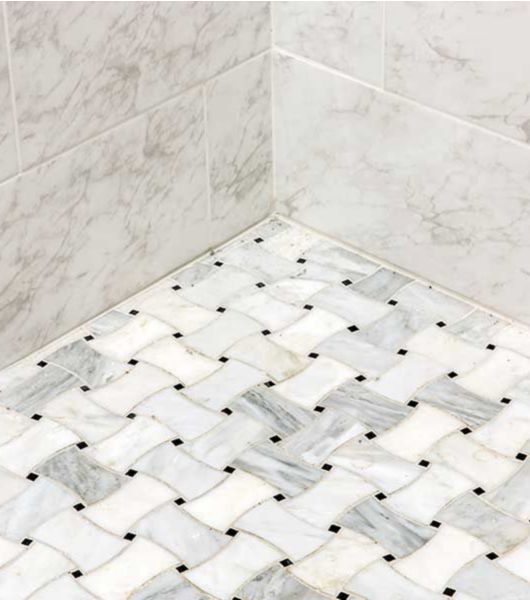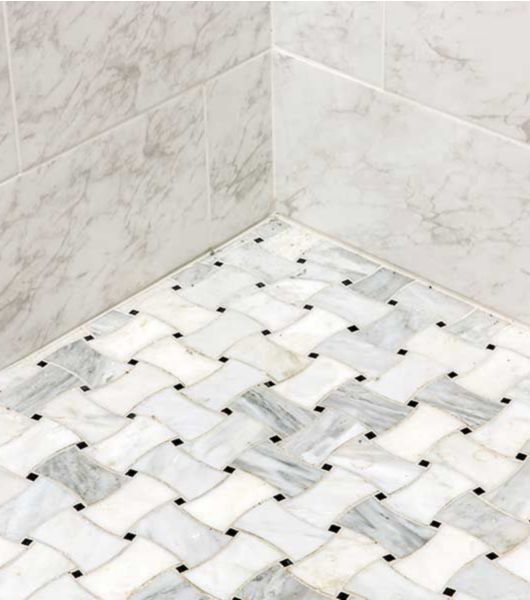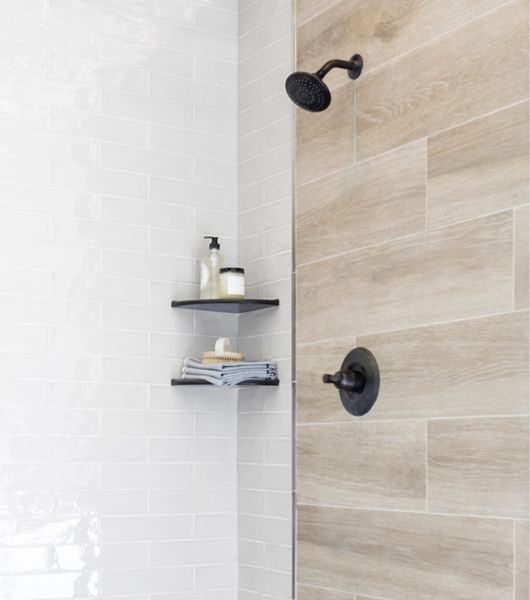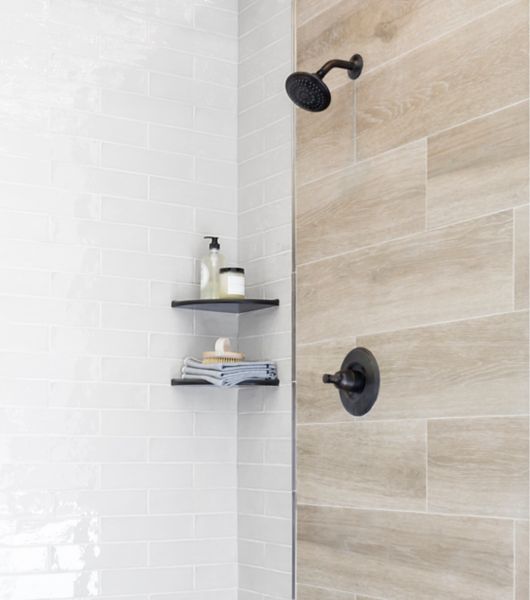 You can use almost any type of tile material in your shower pan. If you're on a budget, this is an opportunity to use a more high-end statement piece in a smaller amount. Ceramic, glass, granite, limestone, pebbles, marble, porcelain and quartzite make up The Tile Shop's wide selection of shower floor tiles.
Ask the Tile Experts
Absolutely! Tile is easy to clean and durable, so it is an ideal material to use for the shower.

There are a number of tiles that are great to use in the shower pan. Pebbles and cobblestones create a unique look that evokes the feeling of a natural outdoor oasis. Many people who want to create a spa-like feeling in their shower choose this option. Ceramic and porcelain are classic choices that offer endless variety. To play around with patterns, choose a mosaic in your favorite shape for the shower floor tile. With linear drains that fit right into your sleek design, you can use any size tile on the shower floor, even large-format tiles. The most important thing is to choose the tile that is right for you in terms of maintenance and look.

The fewer grout lines present, the slipperier shower tile will be. That is why many people opt for mosaics with lots of space for grout or slightly textured tiles that offer slip resistance.

Make sure to clean your shower tile with a cleaner appropriate and safe for the material as it will vary depending on if it's stone or man-made. We recommend checking out our Tile Cleaner page to find the perfect one.

This depends on the material you are setting and how you space your tile. An expert associate at The Tile Shop can give you the best recommendation for your project. We also carry coordinating caulks and silicone to finish your shower.

There is a shower tile floor for every budget. Tile costs vary widely, ranging from budget-friendly ceramic and porcelain tiles up to the highest-end marble and detailed mosaics, not to mention that a small shower enclosure will require less tile and cost less than a large walk-in shower. For budget projects, we recommend featuring a more expensive tile, such as a marble mosaic, on your shower pan floor or as an accent on the shower wall. This will help give you a high-end look for less.

Yes, tile is perfect for shower pans. However, you need to prepare the area first with the Wedi shower system or a Superior kit. These ensure that your project is durable and help you customize your shower.

You can use any color of grout on your shower floor. The Tile Shop has many different grout color options so you can match your grout to your tile, which is the most common, or you can contrast the tile and grout.

You need to grout your shower floor tile project to help make sure it stays secure and intact as the foundation of your home expands and contracts due to temperatures, weather and more. This is especially important in a shower that is always going from hot to cold.

You should always tile on a wall or floor clear of other materials. We never recommend tiling over other tiles.