{E6538C0B-C306-4841-B473-937DE3041E21}
Switch Plates
A switch plate that seamlessly blends with your wall tile is a subtle accent that makes a big difference in completing your room's decor.
Design Ideas
FAQs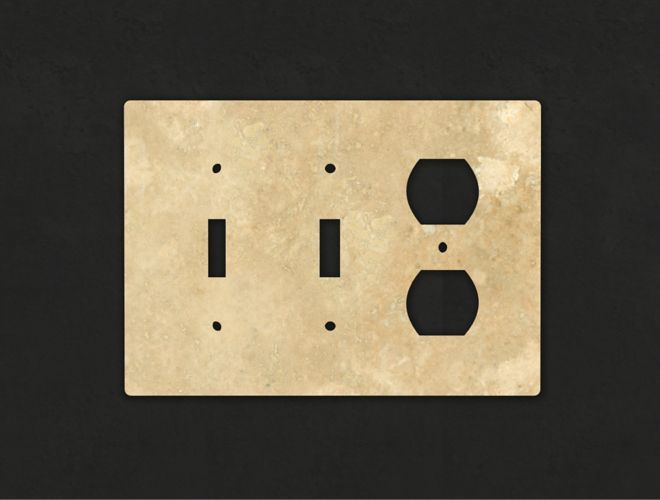 Switch Plates
Authentic Marble and Travertine Wall Plates
Installing a decorative switch plate ensures a cohesive look in every room. We offer a range of plates that will match our most popular lines of natural stone. Created from travertine and marble, these accessories offer an individual personality that will enhance the look of your decorative tile, not take away from it. Sharp and rounded edges let you decide how you want the room to feel while a variety of designs accommodates any combination of rocker, toggle and duplex light switches.
Color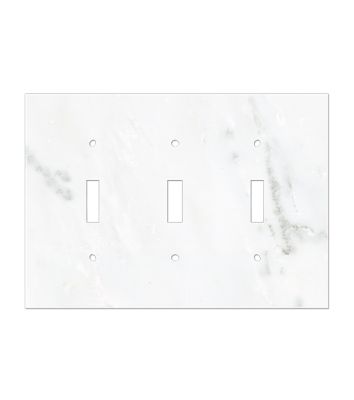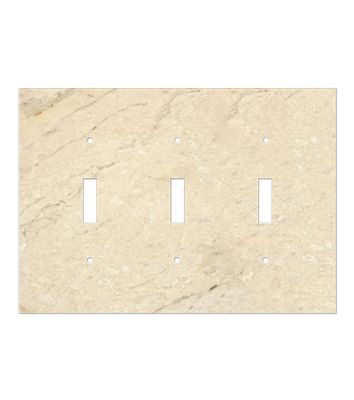 From white marble to earthy tones of travertine, there is a wide range of decorative switch plates available at The Tile Shop. Tie your room's design together with coordinating tile accessories that blend seamlessly with your existing wall color. It's an understated detail that adds the perfect finishing touch to any room.
Ask the Tile Experts
It's important to think about how many light switches and outlets you'll need in your room and decide which kind of light switch you'd prefer: toggle or rocker.

You should match the color of your tile, whether that's white, black, silver, gold, grey or ivory.

It's all about the look you are going for in the space. You want your switch plates to complement your room.

A rocker is a rectangular light switch that's activated when pressed on the top or bottom half. We offer rocker switch plates in single, double, triple and quadruple rocker combinations, as well as rocker/duplex outlet plates. The rocker switch plate would also work for installing a GFI outlet.

A toggle is the traditional light switch design which will sometimes say ON and OFF on the switch. Like rocker switch plates, we offer toggle switch plates in a variety of styles, from single, double, triple, quadruple and combination plates.