{D134F1D3-F12D-4EDD-A16A-E2E165A318E3}
Ceramic Floor Tile
Ceramic floor tile is durable, classic and, best of all, versatile. The variety of shapes, styles and colors that ceramic tile comes in is a large part of its appeal and popularity.
Design Ideas
FAQs
Floor
Ceramic floor tile is durable, classic and, best of all, versatile. The variety of shapes, styles and colors that ceramic tile comes in is a large part of its appeal and popularity.
Ceramic Tile Flooring – A Multitude of Colors, Shapes and Sizes
Ceramic tile is made by heating and cooling natural clay. It is strong, easy to maintain and cost effective. This makes it an appealing choice over many other types of flooring, such as vinyl, carpeting and wood, none of which can compete with ceramic on all these points. The wide variety of shapes, colors, sizes and designs available are the icing on the cake. Explore the options for ceramic floor tile and learn about how you can use it in your home when you stop into The Tile Shop.
Color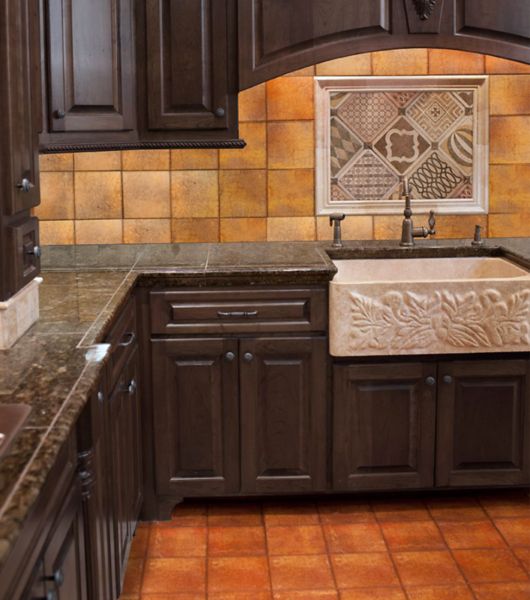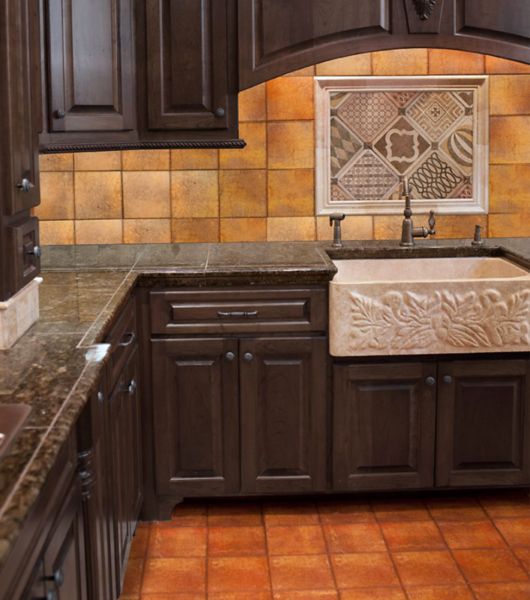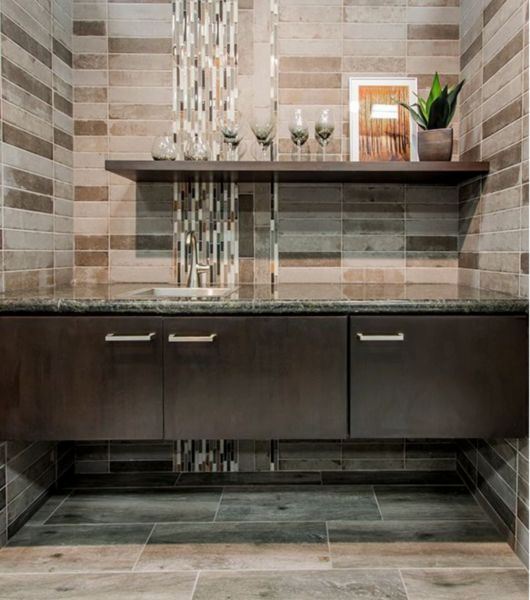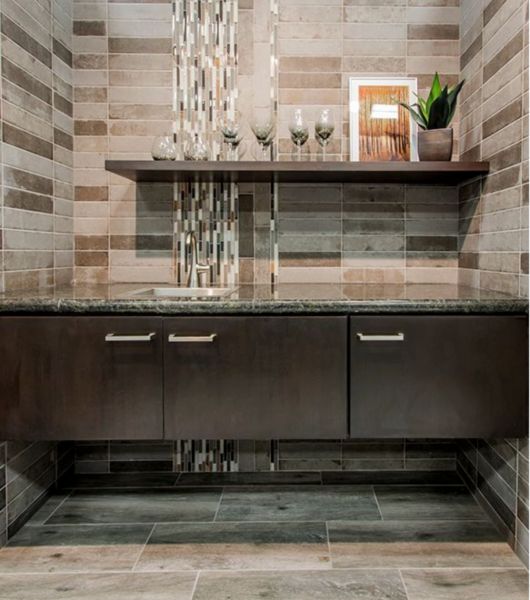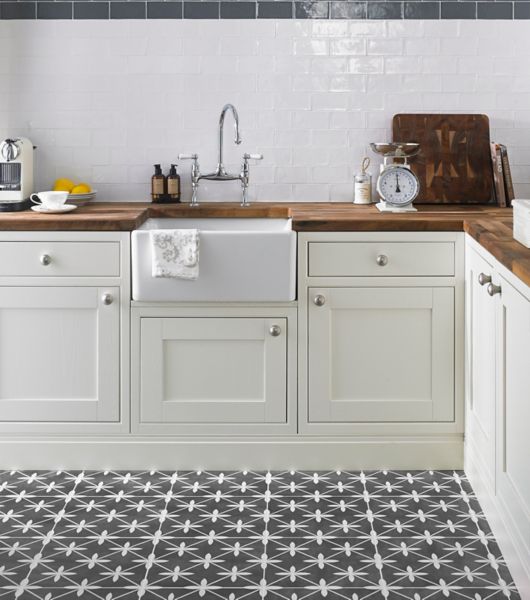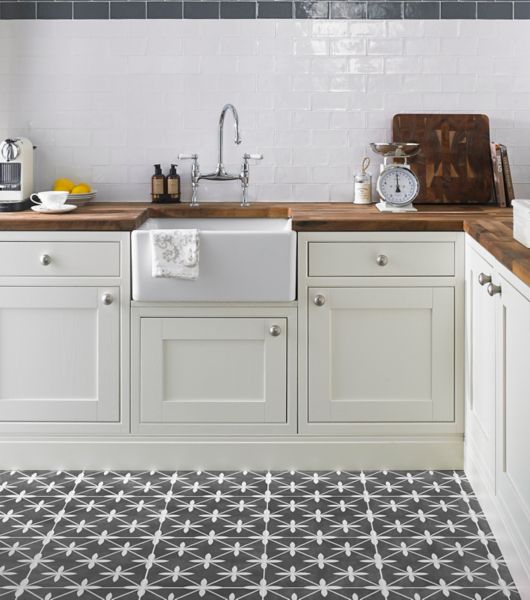 Blue, red, green, orange, grey, black, brown and classic white—ceramic tile comes in a rainbow of beautiful colors, adding to its appeal. Solid colors, faux finishes and patterns that create stunning designs on the floors of your home are all included in The Tile Shop's ceramic floor tile selection.
Faux Finishes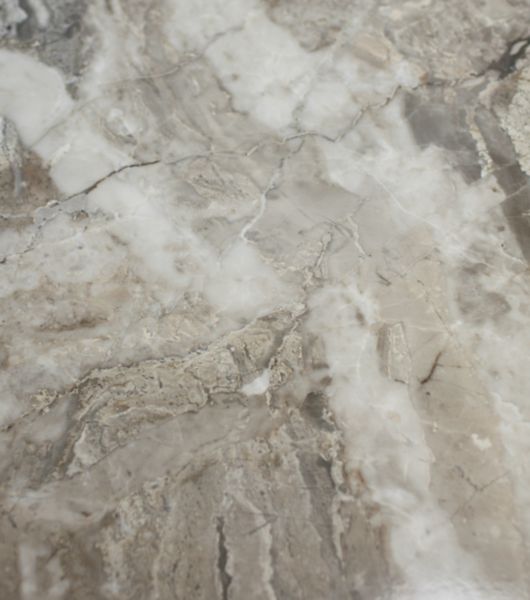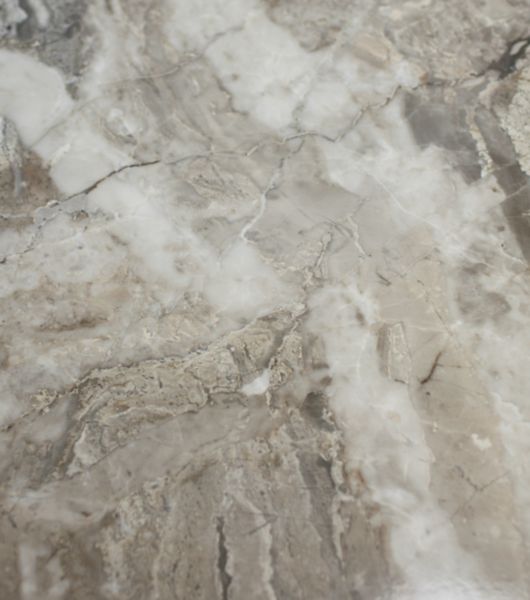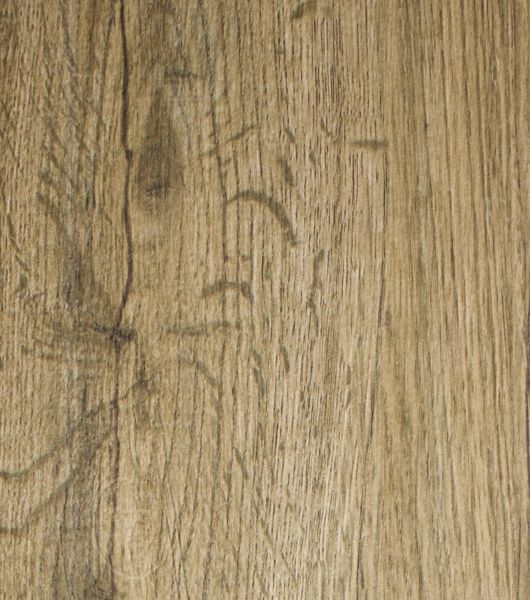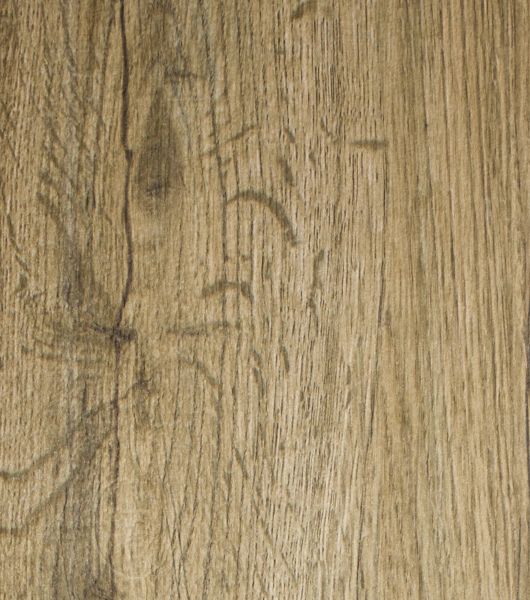 Recent advancements have made it possible for wood-look planks to give the appearance of a natural wood floor by mimicking its authentic knots, grains and shades. Large square ceramic tiles are also very effective at resembling a variety of different natural stone finishes like marble and slate. Keep in mind that the arrangement and shape of the tiles will help you replicate the specific faux look that you desire.
Size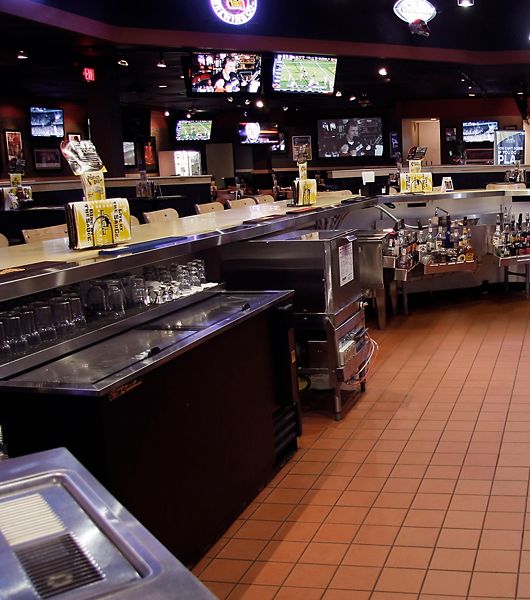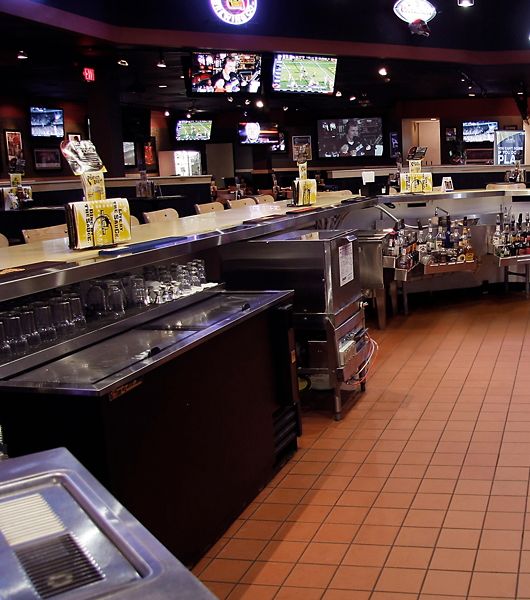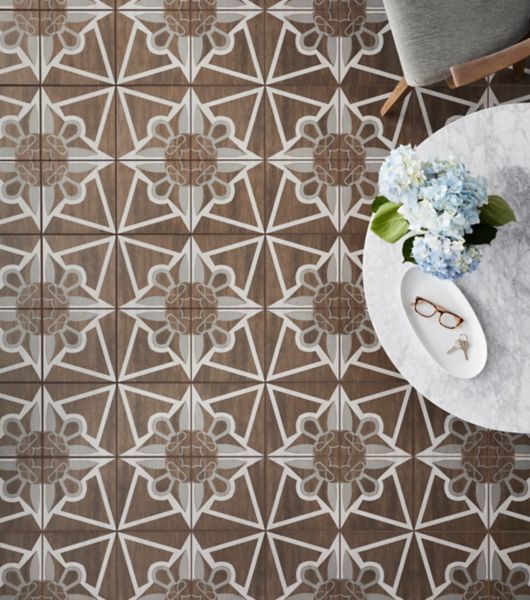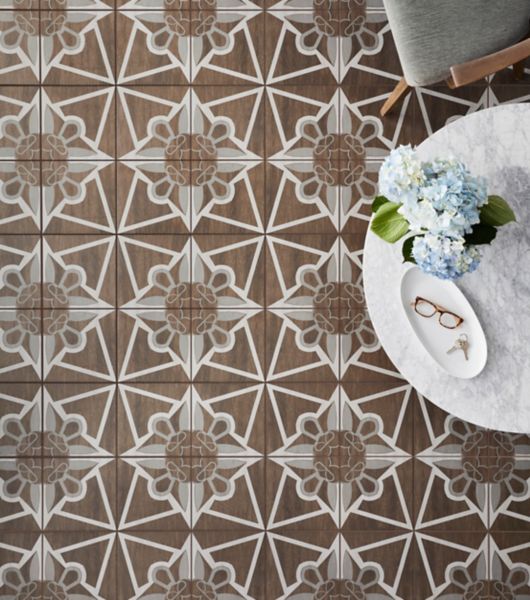 From large to small, the variety of sizes available in ceramic tile allows you to find the perfect fit for your room. Our most popular square sizes are 12" x 12", 18" x 18" and 24" x 24". We also offer ceramic wood-look floor tile in square tiles and planks, meaning that you'll find an option that works well for you.
Finish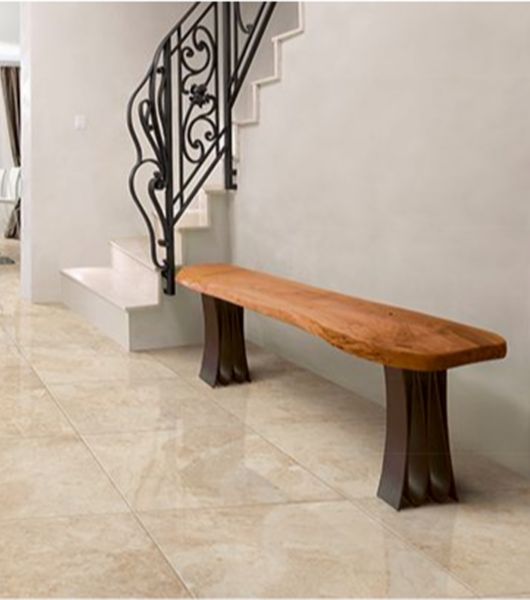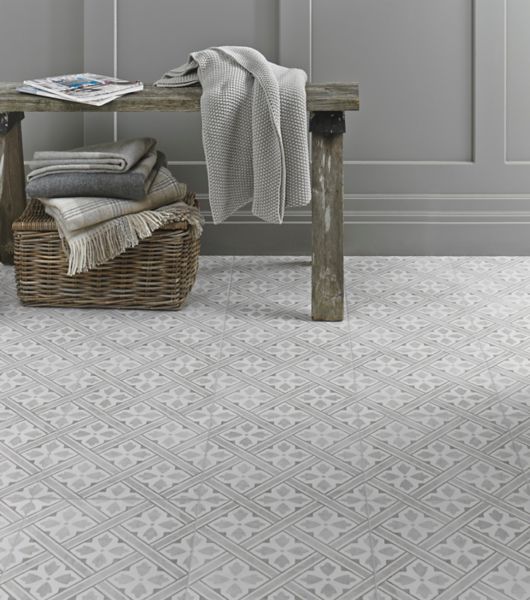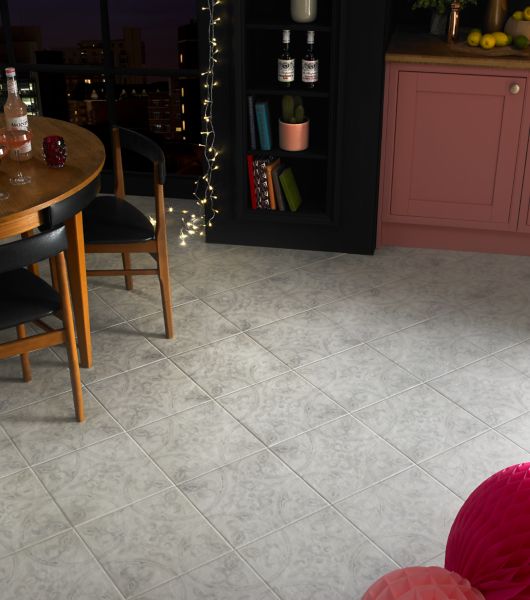 The finish you choose for your tile definitely impacts its look and feel. Ceramic tile with a glazed finish provides an extra layer of protection that makes the tile impervious to stains and moisture. It's a helpful idea to check out tile in person in order to feel the difference in finishes from high gloss to matte to polished.
Ask the Tile Experts
Ceramic and porcelain are both man-made tiles that are produced from firing clay or other materials. The main difference is determined by the genetic makeup of the tile bisque. The size of the grain and temperature of the kiln will determine the strength of the tile. Some ceramics are stronger than porcelains and vice versa, so it's all about where the tile is being installed and the look you are going for.

Only some ceramic tile can be used outdoors, so be sure to check your local The Tile Shop before installing.

The sheer amount of styles, shapes and finishes of ceramic tile make it a solution for any room in your home. From modern to rustic to traditional, there's a ceramic tile flooring option for any décor. Add personality to your bathroom, kitchen, shower, garage—anywhere you want flooring that's functional and fashionable.

Simply put, a very long time. With proper installation and care, a ceramic tile floor can last for many years. This is one advantage of tile over other materials. While cheap options might be appealing at the time, a quality tile floor will last much longer and be well worth it in the long run.

With a higher luster, glazed ceramic tile is more prone to scratches than its unglazed alternative, which won't show as many scrapes and marks.

Ceramic tile that is finished with a protective glaze is impervious to stains. Unglazed ceramic is vulnerable to staining, so definitely keep that in mind when choosing a finish for your tile.

There's no need to wax or shine your ceramic floor—just be sure to keep up on regular sweeping and cleaning.

If you have a glazed finish on your ceramic tile, it will be more slippery than an unglazed tile. For areas that are more likely to be wet (like laundry rooms, kitchens and outdoors), unfinished and textured tiles are a much better choice.

Since it's made from natural ingredients like clay, sand, minerals, quartz and water, ceramic is considered a green material. Many types of ceramic tile are made with recycled content, too. Ceramic tile can also lower your home's energy footprint by storing heat, reducing consumption and increasing efficiency.

The short answer is no. You might think the lack of grout will make your job look better, but if you want your floor to last, you need to use grout. Tile installed without grout has a much higher chance of breaking—even the thinnest lines make a big difference. It's technically possible to install without grout, but it's not recommended.

Ceramic tile is made from clay that's shaped and fired at a high temperature in a large industrial oven known as a kiln. Materials commonly used for the clay include natural rock, slate, marble and even glass.

This tile is manufactured in countries all over the world, including Morocco, Italy, Mexico, Spain, the United States, China, Vietnam, New Zealand and Brazil.

Sealing glazed ceramic flooring is not necessary, but the grout lines should be sealed in order to prevent mold and water damage between your tiles.

Glaze is the color that is added to the top of a tile bisque. This can be matte or shiny. Glazed tiles can also add in fine aggregate to create a non-slip surface. Unglazed tiles are essentially just the body of a tile or what's underneath most tiles. It can be finished smooth, but it is very hard to find an unglazed ceramic tile besides quarry tiles, which are usually used in commercial kitchens.

Yes! Ceramic is great to use on walls and backsplashes. Have fun with your tile combinations—you can coordinate your wall tile and floor tile, contrast them to really let one shine or use the same tile in both locations. Your design is only limited by your imagination and preferences.

It's possible to install ceramic tiling over your existing flooring, but it's hard to recommend it in every case. In order to be sure that your ceramic tile installation will work, stop into The Tile Shop to get helpful advice on your specific project.