GETTING STARTED WITH
PRO MY ACCOUNT
Trouble logging in? Looking for your order history? Need to start an account?
Check out our video tutorials and FAQs to learn more about Pro My Account features.
WHICH BEST DESCRIBES YOU?
I'm a new Pro & want to register online.
GET STARTED >
I'm an existing Pro & want to access online features.
LINK YOUR IN-STORE ACCOUNT >
I have an online account & want to learn how to use it.
LEARN MORE >
I'M A NEW TILE SHOP PRO
Are you a tile installer, contractor or interior designer who has not shopped with us before? If so, you can become a Tile Shop Pro and create your account. First, register online as a trade professional. Once your local store manager approves, you can create an online account.
Watch the below video for step-by-step details on the new user registration process.
I HAVE A TILE SHOP PRO ACCOUNT
Are you a tile installer, contractor or interior designer who has shopped at The Tile Shop before? If so, you already have an account! To access all the features of Pro My Account, you first must link your existing in-store account with a new online account.
Watch the below video for step-by-step details on the account linking process.
YOU'RE ALL SET!
Now that you have a Pro My Account, you can manage all of your tile projects from one place.
BILLING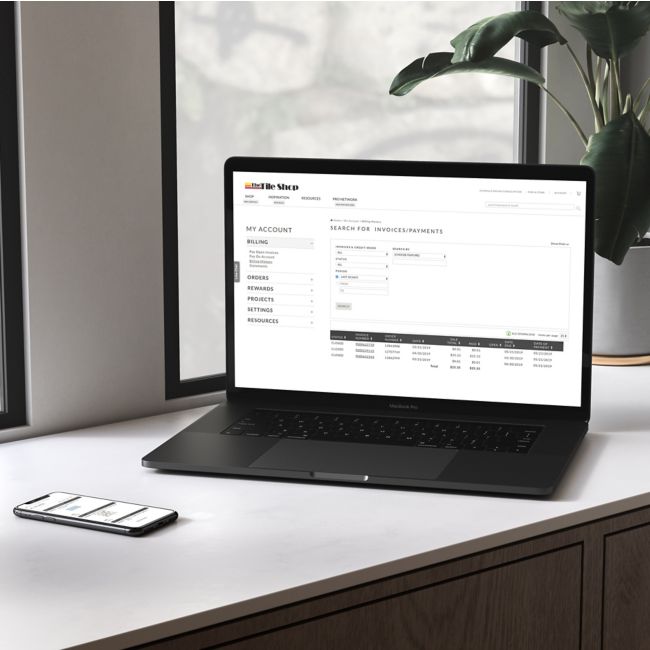 BILLING
Access invoices and credit memos, make payments, view your monthly statements and more.
LEARN MORE >
ORDERS
ORDERS
View order history, quotes and selection sheets here.
REWARDS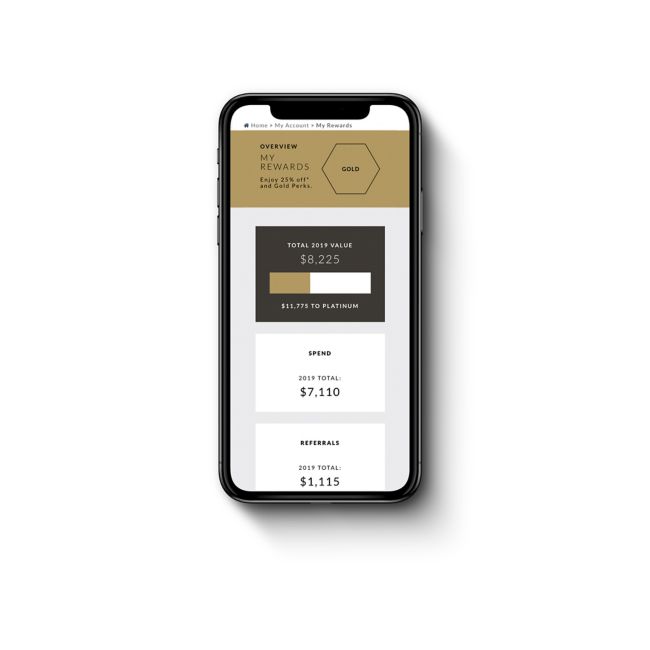 REWARDS
See your current Rewards tier, how close you are to the next level, your perks and monthly statements here.
LEARN MORE >
PROJECTS
PROJECTS
Store all of your tile selections for past, present and future projects when you save them to your projects.
ACCOUNT SETTINGS
ACCOUNT SETTINGS
Change your password, create subaccounts and more.
Frequently Asked Questions
Your Customer ID can be found on a recent receipt or quote under the reference Customer Number. If you do not have a recent quote or receipt you can call your local store or customer service and they will provide this to you.

See an example receipt here >

This means your email or phone number is already in our system or the combination of email and phone number you used are not matching what we have on file for you. Sometimes this can be because of a misspelling or error when your account was initially created. To confirm or update your customer information reach out to your local store or call customer service.

1. Expand "Billing" section in left menu and click "Pay Open Invoices." You can also expand "Account" navigation menu and click "Make A Payment."
2. Check "Pay" box on invoices you want to pay then click "Continue."
3. Enter payment information and click "Submit."

Net30 is our interest free In-House Credit program for Professionals. To apply and learn more visit your local store.

To change any personal information regarding your account you must contact your local store or Customer service. You cannot update account information online at this time.