The Biggest Selection with the Best Service
We are NOT a big box store. We have over 30 years of expertise in tile and tile alone and a selection of over 6,000 products. That means we've seen and done it all and can pass that knowledge onto you. That's exactly what sets us apart—our customer service. We'll work with you one-on-one to get the look you want for a price that's comfortable. Designing is our passion, and we'll make sure your experience shopping for tile is fun, too.
HOW DO I KNOW WHAT I CAN AFFORD?
Every project is different. Bring as much information as you can about your project and space when you come into our store to talk to an associate about your project. Regardless of the tile you choose and what you can afford, you know you'll end up with something beautiful when you work with us.
TILE STARTING AT $1.99/sq. ft.
When we say we have a product for every project, we mean it. We are proud of our huge selection because it means we really have something for everyone, starting at $1.99 per square foot. Let's work together to find the right tiles at the right price for your project.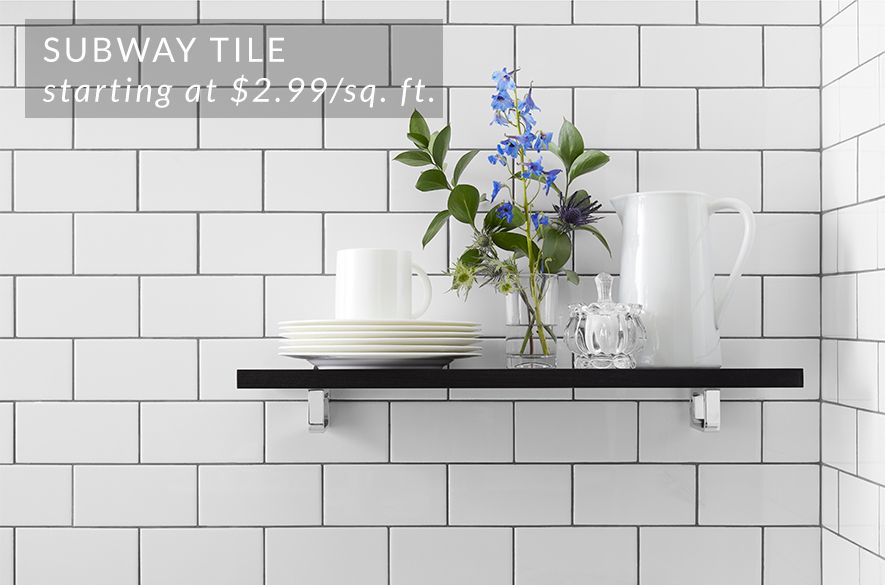 Catch a Subway
Classic for a reason, the timeless style of subway tiles adds a sleek finish at a value. Opt for a bold color to make it uniquely yours.
Pictured: Imperial Bianco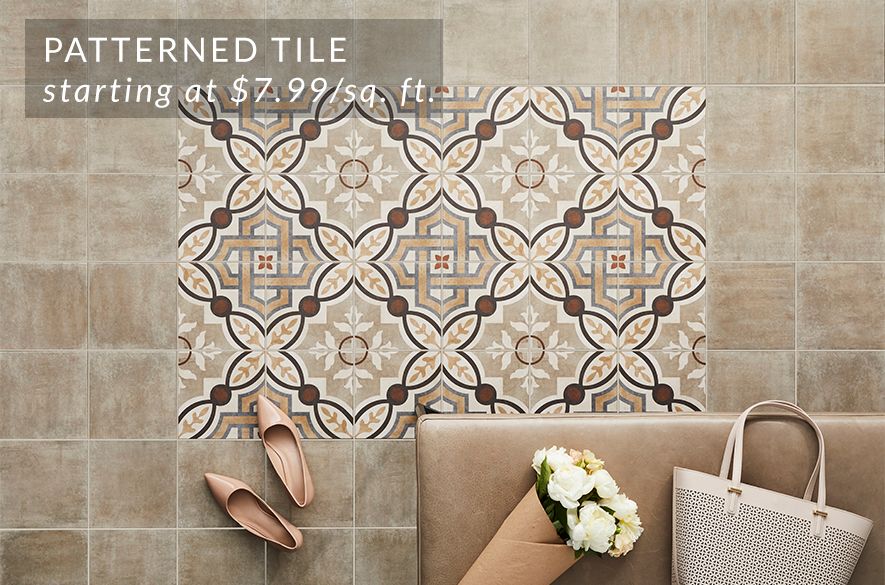 Pattern Play
Pack a design punch and dare to be different with patterned tiles from geometric and bold to soft and subtle.
Pictured: Britannia Camden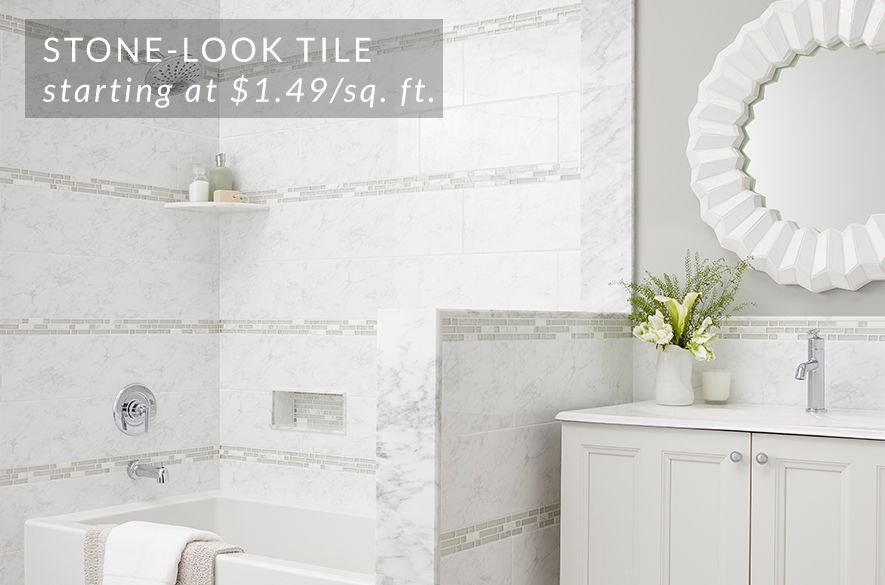 Rock On
The look of the stone with the durability and value of ceramic and porcelain—get the best of both worlds with stone-look tiles.
Pictured: Carrara Gris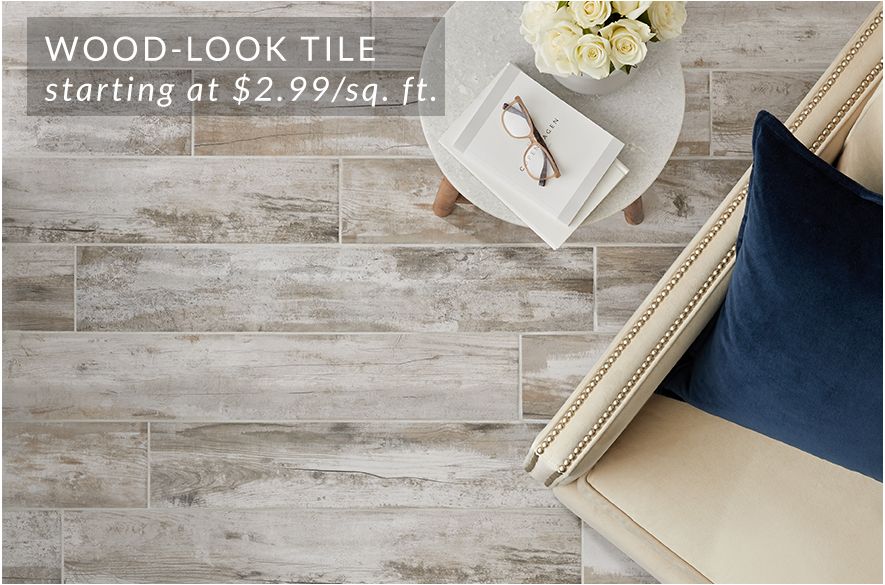 Faux Sure
Realistic patterns and exciting colors mean there are more ways than ever to get the look of wood and the ease of tile.
Pictured: Sligo Taupe
Real Customer Spaces To Inspire You
From weekend projects to full remodels and new builds, check out spaces that were designed and shared with excitement and pride.
A PRODUCT FOR EVERY PROJECT
A PRODUCT FOR EVERY PROJECT
Have we mentioned that we have the biggest tile selection in America? That means we're a one-stop shop for tile. Come into our stores, and be confident you'll find a beautiful product at the right price.
FIND A STORE >
MORE THAN A TILE
MORE THAN A TILE
Whether your project is small or large, it's more than tile—it's an investment into the value of your home. Make it a smart one by knowing your options before you begin. A job well done will enhance your enjoyment of your home for years.
FREE DESIGN SERVICES >
INTERESTED IN SEEING MORE?
Wall tile is a natural choice in bathrooms and kitchens, but don't let your imagination stop there. Easy to clean and durable, tile is a beautiful choice for spaces throughout the home. Advances in tile technology mean that there are more unique options for accent walls, like 3-D, textured and reflective tiles, than ever.
In bathrooms, kitchens, laundry rooms, entryways and more, tile is one of the most functional, beautiful and versatile flooring choices. It can stand up to the wear and tear of everyday life, spills, dirt and all. Yet, tile is also an aesthetically stunning flooring choice, with options including high-end marble, European-style encaustics and intricate mosaics.
Our Services
Learn all the ways we can help make your project a reality.
FIND A STORE >